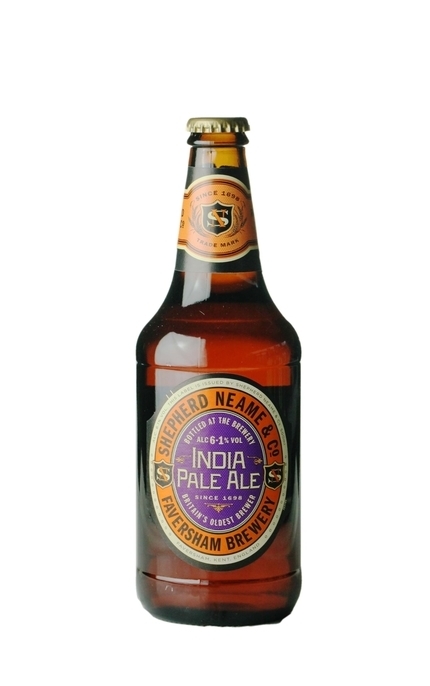 Product of:

United Kingdom
Released in November 2012, this India Pale ale is brewed with generous amounts of British hops, echoing the 18th Century IPAs once made at what is Britain's oldest brewery.
Review and Tasting
Sampled on 24/11/2012
Appearance:
Clear, coppery amber with a thick ivory-coloured head and heavy lacing.
Aroma:
Metallic pine resin and earthy herbal hops with toasty grain and dried fruit.
Taste:
Slightly astringently bitter, bone dry palate with dried fruit, bitter grapefruit zest and orange zest and well-done/slightly burnt toasted bread.
Aftertaste:
Lingering bitter hop finish.