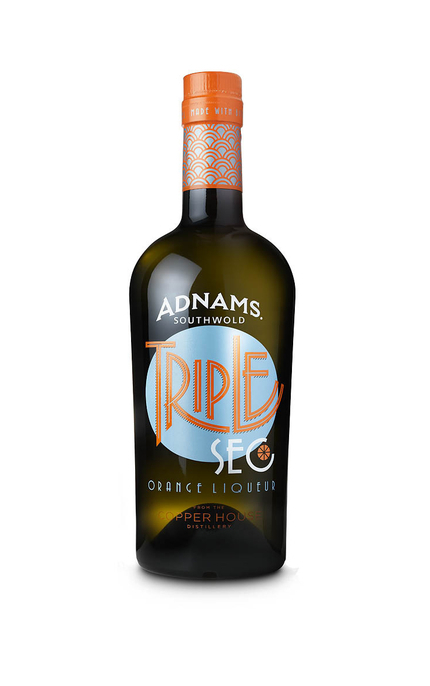 Product of:

United Kingdom
Made by steeping bitter and sweet orange peel in Adnams Longshore vodka and then redistilled in a copper pot still.

Review and Tasting
Sampled on 13/12/2014
Appearance:
Clear but not bright.
Aroma:
Earthy/clean hamster cage and orange zest with green apple.
Taste:
Orange zest and black pepper spirit spice. Comparatively dry when compared to other triple sec liqueurs.
Aftertaste:
Dry orange zest with mild black pepper spice. Overall: The nose is off-putting but relatively dry palate is enjoyable.