Martell X.O. Tricentenaire Edition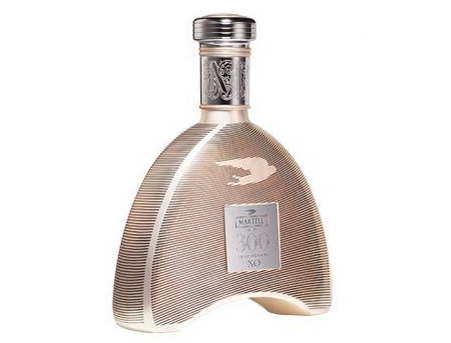 Product of:

France
Released in 2015 to celebrate Martell's 300th anniversary, a limited edition Martell Tricentenary blend packaged in 10cl montre (a miniature bottle distillers traditionally present their samples in) is packaged alongside a Tricentenaire Edition decanter of Martell's classic XO cognac.

The recognisable arch-shaped bottle is covered with fine silver lines representing the rings of oak wood. There is also the profile of the swift in flight, the Martell emblem. The cork stopper is adorned with a cabochon carved from the same tree that was used to make the aging barrels and engraved with the tricentenary emblem.

The special Tricentenary montre is blended from a classic X.O. pre-blend but with with a higher proportion of Grand Champagne added.

Review and Tasting
Sampled on 04/05/2015
Appearance:
(notes for Tricentenary blend packaged in 10cl montre. The accompanying larger decanter contains standard Martel X.O.) Clear, golden amber.
Aroma:
Old walnut and beeswax, figs, prunes, dried fruit, tobacco leaves, candied orange and delicate floral notes.
Taste:
Silky mouthfeel. Fruity with fried fruit, dried flowers and tobacco.
Aftertaste:
Long lingering dried fruit, floral notes and light spice.
Overall:
A chance to buy a very special limited edition of Grande Champagne heavy Tricentenary XO packed alongside a limited edition bottling of Martell's standard XO cognac.
Product Information
Closure: Natural cork stopper

More about Martell X.O. Tricentenaire Edition
Cognac (brandy) cocktail recipes
View 486 Cognac (brandy) recipes on Difford's Guide