The Second Day of Hogmanay
The Second Day of Hogmanay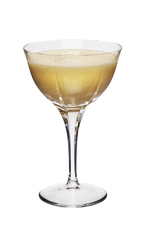 So we are drinking an...
While the rest of Britain is beginning to return to normality after a seasonal binge, Scotland is still celebrating. Hogmanay is the Scottish equivalent of New Year's Day... only a lot colder and often strung out over two days, meaning that the 2nd of January is always a bank holiday in Scotland.
If you happen to live in Scotland, then why not kick off today's celebrations with a hearty Atholl Brose, and if you don't live in Scotland, then why not mix a Scottish Breakfast and make a toast to an extended New Year.
It's also Ancestor's Day in Haiti
Haitians celebrated their Independence day yesterday and today the festivities continue with Jour des Aieux (Ancestors' Day).
Ancestor's Day is a time for Haitians to remember their forefathers, the people who lost their lives in the struggle for Haitian independence, and, of course, to sit down for an enormous family meal.
Many Haitians today still follow Vodou (Voodoo), a belief system that includes worshipping spirits, so Ancestors Day has a particular resonance in this troubled country, which pulp fiction suggests is the home of the zombie.
According to one gullible ethnobotanist, Haitian Vodou priests used to create real 'live' zombies by putting human beings into death-like comas then drugging them with suppressants - yes! Exactly like in Live and Let Die! However, we do like to create our own Zombies: will suppressants are optional, but coma has been known to follow. We recommend Jeff "Beachbum" Berry's reconstruction of Donn the Beachcomber's original Zombie recipe as featured in his excellent Intoxica book.
Today has also been designated National Motivation And Inspiration Day
If ever a day were invented to counterpoint the differences between Britain and the US, today would be it. For today, as Britons grapple with the painful, dehydrated, bloated feeling that follows inexorably upon Christmas and New Year, across the pond folk are springing into action.
In America today is, of course, National Inspiration and Motivation Day, the only day invented by a motivational speaker to have achieved an approving mention in Congress. Yes, really.
In the wake of 9/11, one Kevin L. McCrudden, President of Motivate America (no, us neither), appointed today as a day to help Americans become "the very best U that U can be", establish realistic annual goals and work meaningfully towards the achievement of those goals.
They even have an iPhone app! Just the thought of New Year's resolutions is making us feel tired. So why not get into the New Year spirit with a Good Hope Plantation Rum Punch or even some Vavavoom?