Scottish Leader Signature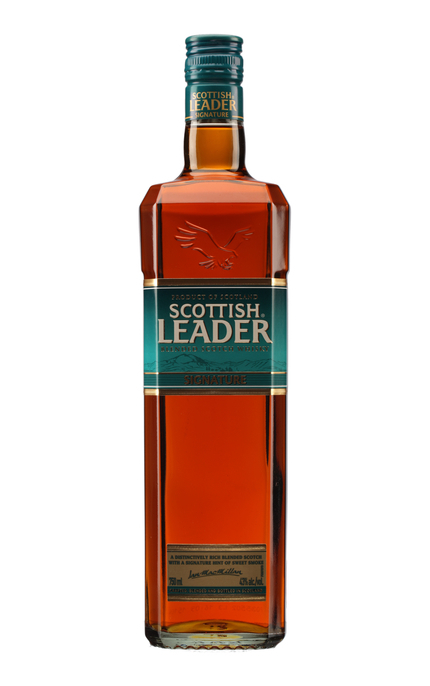 Product of:

United Kingdom
Scottish Leader Signature is described by its makers as being a "special blend, adding Scottish island malts to create a distinctively rich and complex whisky with the signature hint of Hebridean smokiness."
Review and Tasting
Sampled on 10/10/2015
Appearance:
Clear, coppery amber.
Aroma:
Leather, nutmeg, cinnamon, black pepper and bonfire smoke with butterscotch, vanilla fudge, chocolate and toffee.
Taste:
Rich honeyed toffee, toasted/burnt barley and spice with light bonfire smoke.
Aftertaste:
Lightly smoky with cinnamon spice and chocolaty toffee.
Overall:
Rich and honeyed with bonfire smoke, spice and chocolaty toffee.
Product Information
Barcode UPC: 5 029704 217892
Bottle Size: 700 ml
Closure: Screw / Stelvin cap

More about Scottish Leader Signature