Product of:

United Kingdom

Launched in June 2016 as part of a range of spirts designed to represent good value-for-money and branded to sit alongside NV Absinthe, established in 2007. Other products in the range include: Caribbean White Rhum, London Dry Gin and Triple Distilled French Vodka.


Review and Tasting
Sampled on 12/06/2016
Appearance:
Clear, mid-deep coppery golden amber.
Aroma:
New leather, beeswax, bamboo, stewed pear/apple, cigar box, zesty orange and light white pepper spice.
Taste:
Toasty malt, toffee, vanilla fudge and black pepper spice with generous fruit, black pepper spiced oak and faint smoke.
Aftertaste:
A fruity vanilla finish with toffee fudge, black pepper spice and faint smokiness.
Overall:
Fruity and spicy with vanilla, toffee and fudge.
Difford's Guide Certification

Product Information
Barcode UPC: 5033566034795
Bottle Size: 700 ml
Closure: Screw / Stelvin cap
Product Reference Code: NVSBW4070
Commodity Code: 2208307100
Tax Code: 463

Allergens and Additives
Contains Cereals containing gluten
Contains Caramel colour E150

Wood maturation
Type of wood used for main maturation: New European Oak
Type of vessel used for main maturation: Barrique (Bordeaux Type) 225 Ltrs
Type of wood used for additional maturation 'finishing': New European Oak

Accreditation
Suitable for Ovo-lacto vegetarian
Suitable for Vegans

More about Envy & NV Scotch Whisky
Whisky - Scotch whisky (blended) cocktail recipes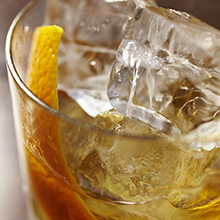 View 186 Whisky - Scotch whisky (blended) recipes on Difford's Guide