Product of:

Mexico
100% agave blanco tequila bottled straight after distillation without any period of cask ageing. Named after the term for the skilled men who select and harvest blue agave, El Jimador was introduced as a sister brand to Herradura in 1994. Like Herradura, this is estate grown and bottled.
Originally launched as a 100% agave, this was reduced to a mere mixto during the agave crisis of 1999/2000. This may have upset purists, but the company's accountants have never looked back as its keen price, coupled with Herradura's heritage, have made it one of Mexico's best-selling tequilas. Happily, since 2009 El Jimador Blanco has been returned to being a 100% agave tequila.

Review and Tasting
Sampled on 01/05/2011
Appearance:
Crystal clear.
Aroma:
Clean vegetable, agave nose with a faint hint of newly varnished balsa wood.
Taste:
Slightly sweet, soft, oily palate with pine fresh green agave and citrus notes.
Aftertaste:
Sweet, peppery finish with lasted chargrilled vegetable flavours.
More about El Jimador Blanco
Tequila classifications, categories & classes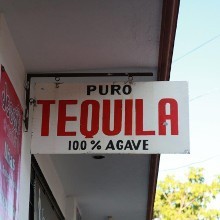 There are two main classifications of tequila, 'Mixto' and '100% Agave'. These two categories of tequila are further categorised according to whether or