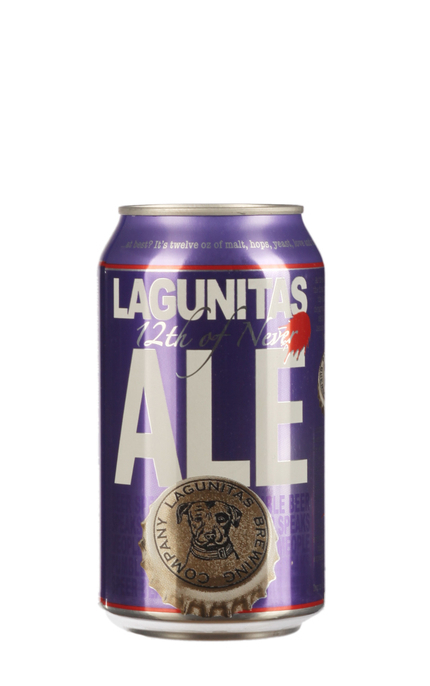 Product of:

United States
First brewed in June 2016, 12th of Never was canned as a Lagunitas "UnLimited Release" a year later. The brewers describe the beer as a "deliciously bitter-esque pale-ish ale with a hoppy tropical bite", a "hop-forward beer expressed in a moderate voice."


Review and Tasting
Sampled on 26/06/2017
Appearance:
(sample can best before 23/Mar/18) Hazy, amber yellow with a retentive off-white head and spotted lacing.
Aroma:
White grapefruit and lemon zest, lemongrass, white bread dough, baked white bread, passion fruit and white petal floral notes.
Taste:
Zesty grapefruit and lemon, passion fruit, mango, tart pineapple, cream of coconut and crusty white bread toned by assertive hop bitterness. Faint floral notes.
Aftertaste:
White pepper spiced tropical fruit – particularly passion fruit and tart pineapple, with cleansing light bitterness.
Overall:
Masses of tropical fruit and hints of rich coconut, balanced and freshened by zesty citrus and assertive hop bitterness.