Product of:

Mexico

Casamigos tequila was launched in January 2012 by partners George Clooney (the actor), Rande Gerber (bar and restaurant owner) and Mike Meldman (Discovery Land Company CEO). Casamigos is named after Clooney's and Gerber's houses in Mexico (roughly translates as "house of friends").
This 100% agave añejo tequila was aged in American oak ex-bourbon casks for 14 months.
Review and Tasting
Sampled on 08/02/2018
Appearance:
(sample bottle No. 21015) Clear, mid to deep golden amber.
Aroma:
Dark chocolate and cacao-like roasted agave, cream-of-soda, vanilla ice-cream, white pepper and pencil shaving-like oak.
Taste:
Sweet vanilla ice-cream, mocha coffee, white pepper spice and mild pencil shavings with subtle herbal notes and honeysuckle blossom.
Aftertaste:
Caramel, white pepper spice and white chocolate with cream-of-soda vanilla.
Overall:
Surprisingly sweet and vanilla-ed with elegant white pepper spice, herbal complexity and dry pencil shaving oak.
Difford's Guide Certification

Product Information
Barcode UPC: 6523414090138
Bottle Size: 700 ml
Closure: Synthetic stopper
Tax Code: P30034950222

Raw Materials
Other raw material(s): Agave
Wood maturation
Type of wood used for main maturation: American Ex. Bourbon
Type of vessel used for main maturation: American Standard Barrel (ASB) 180 - 200 Ltrs

More about Casamigos Anejo Tequila
Tequila classifications, categories & classes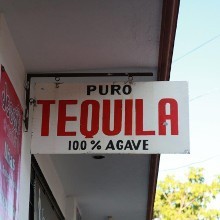 There are two main classifications of tequila, 'Mixto' and '100% Agave'. These two categories of tequila are further categorised according to whether or