Veritas White Blended Rum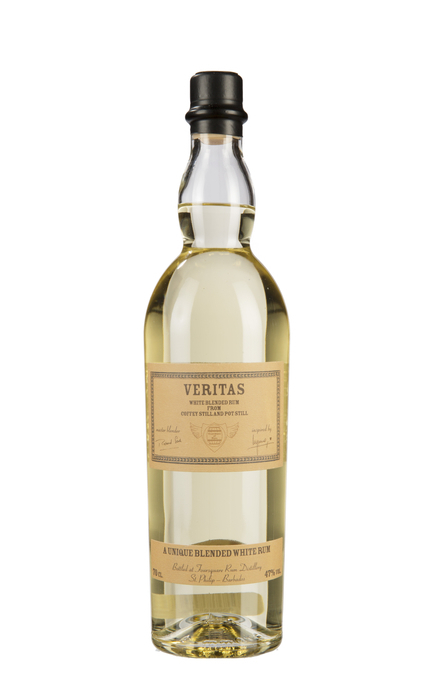 Buy direct from
The Whisky Exchange
Bottle size: 70cl

Product of:

Barbados
Veritas, Latin for 'truth', is a blend of three rums: Coffey column still rum and 2 year old pot still rum from Foursquare in Barbados, with double retort pot still rum from Hampden in Jamaica.
Review and Tasting
Sampled on 12/11/2019
Appearance:
Clear, pale light straw yellow.
Aroma:
Green apple, cut grass, cream-of-soda, vanilla fudge, lemon cream and ripe pineapple.
Taste:
Vanilla fudge, white pepper spice, pineapple, cream-of-soda and cut grass.
Aftertaste:
Long and spicy with fudge, cut grass, pineapple and vanilla.
Overall:
As white rums go, Veritas is one of the more assertive, packing a 47% alc./vol. strength and plenty of pot still character. It's grassy, cream-of-soda and pineapple notes shine in a Daquiri.
Buy direct from
The Whisky Exchange
Bottle size: 70cl

Product Information
Barcode UPC: 2000000056258
Bottle Size: 700 ml
Closure: Synthetic stopper

More about Veritas White Blended Rum