Thomas Henry Coffee Tonic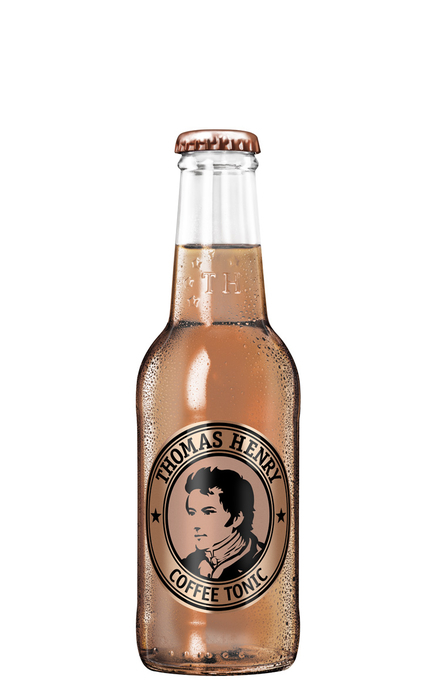 Product of:

Germany
Cold brew Latin American 100% Arabica coffee tonic water.
Ingredients
water, 10% strong coffee infusion (water, coffee), sugar, lemon juice concentrate, carbon dioxide, caramel sugar syrup, acidifier citric acid, natural citrus flavouring with other natural flavourings, anti-oxidant ascorbic acid, flavouring caffeine, stabiliser locust bean gum, flavouring quinine.

Review and Tasting
Sampled on 20/11/2019
Appearance:
(sample bottle exp. 27/Feb/20) Hazy, coppery amber with a ring of foam from carbonation.
Aroma:
Cold-brew fruity Arabica coffee with faint quinine.
Taste:
Well-balanced with good natural coffee flavour and light quinine bitterness delicately balanced by rich caramel. Moderate carbonation.
Aftertaste:
Chocolaty coffee finish.
Overall:
Slightly dilute carbonated cold-brew coffee with delicate quinine.
Product Information
Barcode UPC: 4260310556239
Bottle Size: 200 ml
Closure: Crown cap

More about Thomas Henry Coffee Tonic