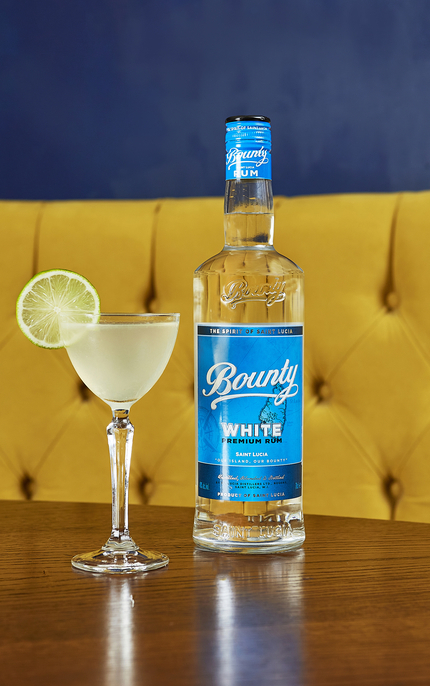 Product of:

Saint Lucia

Bounty White is a blend of 100% Coffey column still rums, aged 2 to 3 years in American oak ex-bourbon casks. After blending the colour imparted by the aging process is removed by charcoal filtration to produce a mellow crystal clear rum.
Review and Tasting
Sampled on 09/03/2023
Appearance:
Crystal clear.
Aroma:
Icing sugar, meringue, bamboo cane, vanilla, coconut and cracked white pepper.
Taste:
Brown sugar, lime, vanilla, delicate woody notes and cracked black pepper.
Aftertaste:
Delicately woody coconut, vanilla and black pepper.
Overall:
Icing sugar, vanilla, bamboo-like delicate woody notes and coconut.
Difford's Guide Certification

Product Information
Barcode UPC: 5060184940542
Bottle Size: 700 ml
Closure: Screw / Stelvin cap