Chartreuse V.E.P. Verte (Green)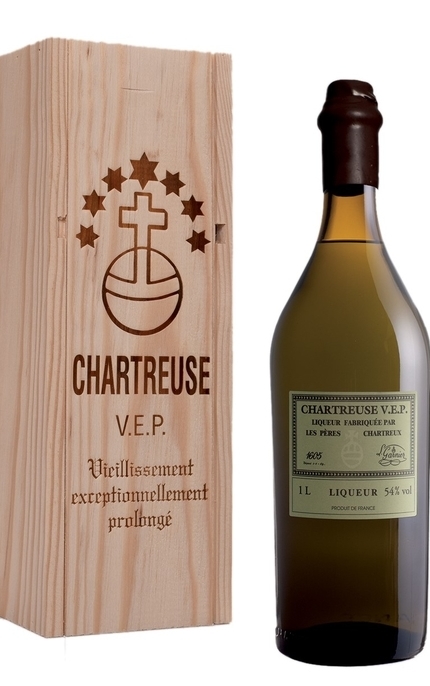 Product of:

France
This specially matured version of Green Chartreuse is aged for at least eight years in oak vats. The initials 'V.E.P.' stand for 'Vieillissement Exceptionnellement Prolongé', meaning, 'exceptionally long ageing'. The individually numbered, wax-sealed bottles used are identical to those used in 1840.
Review and Tasting
Sampled on 07/08/2012
Appearance:
(bot No. 18663) Clear, pale lime green with flecks of golden yellow.
Aroma:
Herbaceous pine forest with nasal cleaning angelica, spearmint, aniseed and tobacco.
Taste:
Slightly syrupy sweet but with such earthy, spirit, pungent flavours that the sugar has a welcome taming effect. Cleaning aniseed, peppermint, spearmint angelica, lime peel, tobacco, ginger root and turmeric.
Aftertaste:
Zingy, pine and peppermint fresh with enlivening cracked black pepper.
Product Information
Size (ml): 1000

More about Chartreuse V.E.P. Verte (Green)