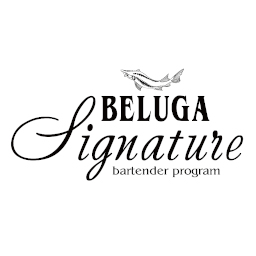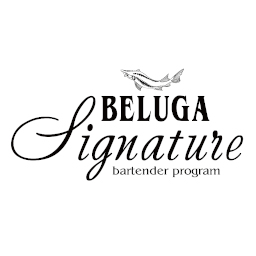 2019 Global Final
Following national finals earlier this year, seven competitors arrived in Moscow, Russia, to compete in the Beluga Signature 2019 Bartender Program's Global Final.
Lucia Montanelli from The Bar at The Dorchester, London, UK, emerged as the worthy winner. Lucia now has the opportunity to represent the Beluga brand during key industry events around the globe while also interning at one of the world's best bars. Maxim Gladyshkevich was awarded second place and third place went to Yann Lautrédou.
The global finals were staged at the Moskovsky Bar at Four Seasons Hotel bringing together seven national Beluga champions from across the globe.
The finalists were Lucia Montanelli (The Bar at The Dorchester, London, UK), Maxim Gladyshkevich (Friends Cocktail Bar, Novosibirsk, Russia), Yann Lautrédou (Tsuba Hotel, Paris, France), Sebastian Bauer (Gelbes Haus, Nurenberg, Germany), Sanchayan Jana (ITC Maratha, Mumbai, India), Dazfer Subero (Fresh, Madrid, Spain) and Mattia Cilia (Piper–Torre Di Mezzo, Sicily, Italy).
Prior to the global final, the finalists were asked to choose two ingredients. They were then provided with additional mystery ingredients on the day and were challenged to create an experimental cocktail.
It was Lucia's cocktail which proved victorious. The esteemed judging panel comprised Philip Duff, the Beluga Signature Educational Director, Nico de Soto, acclaimed bartender and bar owner, Giacomo Giannotti, renowned bar manager, and Olga Chuvorkina, the Art Education Program Director.
Lucia's winning cocktail, Beluga Dreamers Awake, featuring Beluga Allure, Afternoon Tea Liquor, Grass Tinture and Fake Apricot Vinegar.
"I really enjoyed master classes and creative challenges we were lucky to participate in within the Beluga Signature program - this journey had a lot of things to take inspiration from. The best thing I love is the final task. At the same time it was the most difficult thing - we had so many requirements to follow and details to catch; the risk to overload the final work was too high. Another difficult thing I want to mention are competitors, truly the top of each country, having their own style, own culture, own creativity." - Lucia Montanelli, the Beluga Signature global champion 2019
#belugasignature2019 #belugavodka #creatednotmade