Choose your preferred shop:
Παλαίωση: No age statement
Χώρα παραγωγής:

Mexico
Patrón Añejo is a blend of two very differently produced triple distilled 100% agave tequilas - one made using a traditional Tahona and fermented with agave fibres, the other made using a modern roller shredder.
The blend is then aged in in French Limousin, French Allier oak, ex-bourbon barrels, new American oak and Hungarian oak casks for 12-15 months prior to bottling in hand-blown individually numbered bottles.
Αξιολόγηση
Η γευσιγνωσία έγινε στις 18/04/2016
Μύτη:
Vanilla, cinnamon, caramel, raisin, orange citrus, sandalwood and butterscotch with light black pepper.
Στόμα:
Fresh and clean. Cinnamon, sandalwood, grassy herbaceousness, rich vanilla fudge, gingerbread and black pepper spice with faint chocolate brownie, a touch of zesty lemon and Galia melon.
Επίγευση:
Citrus and celery freshness, vanilla fudge, sandalwood, mocha coffee and cleansing black pepper spice.
Συνολική αίσθηση:
Clean and spicy. Good underlying agave character with caramel , vanilla fudge oak and citrus.
Choose your preferred shop:
Product Information
Size (ml): 700

Περισσότερα για το Patron Anejo tequila
Οι κατηγοριοποιήσεις και τα είδη της τεκίλας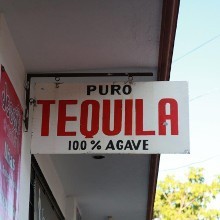 Οι βασικές κατηγοριοποιήσεις της τεκίλας είναι δύο: Οι mixto και οι 100% agave. Αυτές οι δύο