Χώρα παραγωγής:

Mexico
Patrón's Roca range is distinguished by being produced in small batches exclusively using a Tahona stone crushers along with agave fibres in the open top pine wood fermentation vats.
Αξιολόγηση
Η γευσιγνωσία έγινε στις 16/01/2018
Μύτη:
Caramel and chocolate agave with very delicate citrus.
Στόμα:
Very dry with a distinctive minerality. Caramel and charcoal influenced delicate chocolate agave notes with light black pepper.
Επίγευση:
Charcoal notes influence the dry, delicately black pepper spiced finish.
Συνολική αίσθηση:
Bone dry and full-flavoured with toasty agave and distinctive minerality.
Product Information
Bottle Size: 750 ml
Closure: Natural cork stopper

Περισσότερα για το Roca Patrón Silver
Οι κατηγοριοποιήσεις και τα είδη της τεκίλας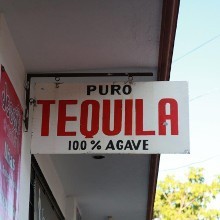 Οι βασικές κατηγοριοποιήσεις της τεκίλας είναι δύο: Οι mixto και οι 100% agave. Αυτές οι δύο