Χώρα παραγωγής:

Mexico
After entering the Hacienda Patrón estate, you drive past an agave field as you approach the distillery and this very limited-edition tequila is made only using agave from this field, some 4,000 agave harvested over two days in April 2018.
The field was replanted after harvesting but it will be 6-7 years before the agave reach maturity and the next Estate Release can be produced.

The harvested agave are roasted in brick ovens and crushed using a tahona wheel, fermented, and distilled.
Αξιολόγηση
Η γευσιγνωσία έγινε στις 24/07/2019
Μύτη:
Herbaceous with black pepper spice and faint rosemary and mint.
Στόμα:
Generous roast agave flavour with some black pepper spice and faint liquorice.
Επίγευση:
Long finish with mild black pepper and faint floral notes.
Συνολική αίσθηση:
Like Patrón silver but much bigger and richer with a more luscious mouthfeel.
Περισσότερα για το Patrón Estate Release
Οι κατηγοριοποιήσεις και τα είδη της τεκίλας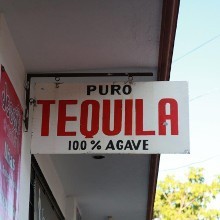 Οι βασικές κατηγοριοποιήσεις της τεκίλας είναι δύο: Οι mixto και οι 100% agave. Αυτές οι δύο