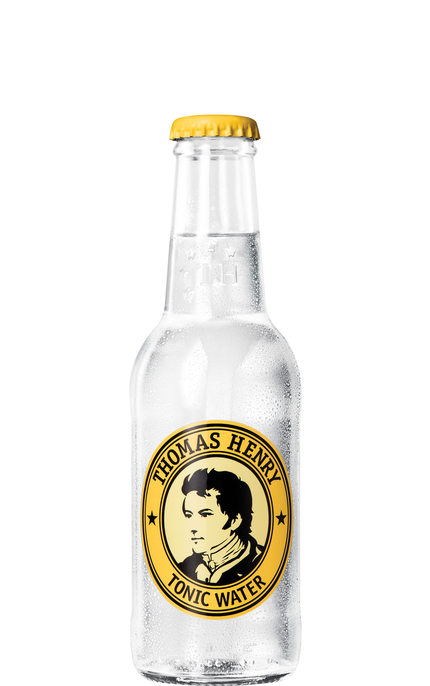 Χώρα παραγωγής:

Germany
Thomas Henry was a Manchester pharmacist who perfected a means to inject carbon dioxide into water in 1773. This brand is actually German and launched more recently in 2010. Thomas Henry Tonic Water contains no sugar rather than sweetener.
Ingredients
Water, sugar, carbonic dioxide, citric acidifier, natural flavouring, antioxidant ascorbic acid, quinine flavouring. Vegan and naturally gluten-free.
Αξιολόγηση
Η γευσιγνωσία έγινε στις 20/11/2019
Όψη:
(sample bottle exp. 07/Feb/21) Crystal clear with effervescent, lively bubbles.
Μύτη:
Clean minerality and quinine with faint zesty lemon.
Στόμα:
Light lemon freshness on a well-balanced assertive quinine palate with moderate carbonation.
Επίγευση:
Dry lightly quinine finish.
Συνολική αίσθηση:
A well-balanced tonic and pleasant enough to drink on its own. Makes a great, perfectly balanced G&T.
Product Information
Barcode UPC: 4260310550299
Bottle Size: 200 ml
Closure: Crown cap

Περισσότερα για το Thomas Henry Tonic Water