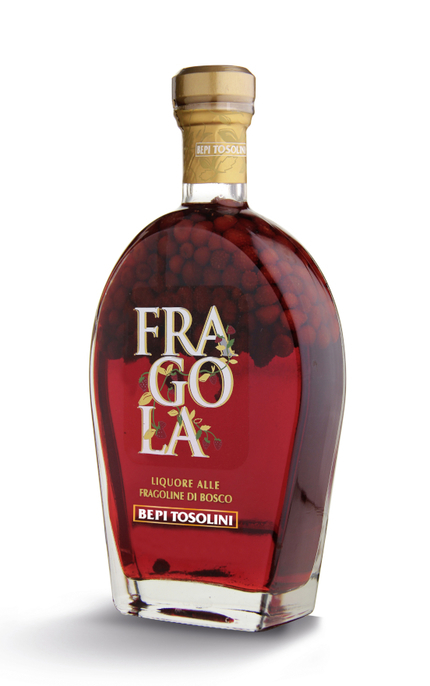 Χώρα παραγωγής:

Italy
Fragola is made by infusing tiny wild strawberries (fragoline di bosco) in alcohol and strawberry distillate for at least four months. Some 50 or so berries float on the liqueur inside the bottle.
Αξιολόγηση
Η γευσιγνωσία έγινε στις 23/11/2015
Όψη:
Clear, strawberry red with plentiful miniature strawberries floating, which pour intro glass with the liqueur.
Μύτη:
Fresh ripe strawberry and strawberry jam.
Στόμα:
Syrupy sweet ripe strawberry and strawberry jam balanced by citric acidity and black peppery spiced grappa.
Επίγευση:
Rich strawberry with lingering spirity black pepper spice.
Συνολική αίσθηση:
Tiny red wild strawberries float atop this rich ripe strawberry and strawberry jelly flavoured liqueur which is tamed by citrus acidity and peppery spice.
Product Information
Barcode UPC: 8 009440 009231
Bottle Size: 700 ml
Closure: Synthetic stopper

Περισσότερα για το Bepi Tosolini Fragola