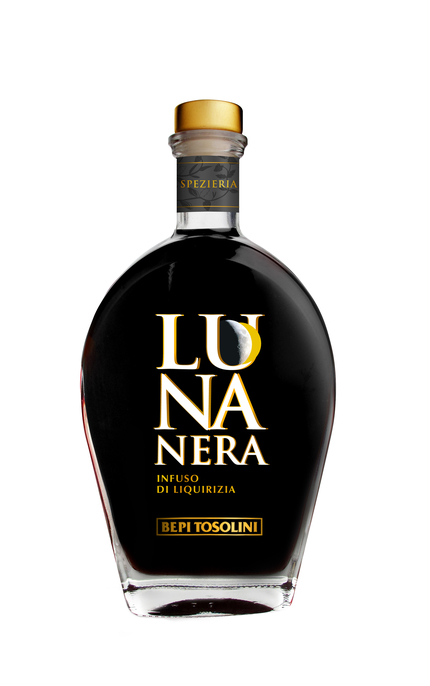 Χώρα παραγωγής:

Italy
Luna Nera, meaning black moon in Italian, is a fittingly dark liquorice liqueur made with liquorice extract (10%) from Italy's Calabria region.
Αξιολόγηση
Η γευσιγνωσία έγινε στις 23/11/2015
Όψη:
Clear but almost opaque, deep brown. Some sediment on bottom of bottle.
Μύτη:
Pungent liquorice with faint wood smoke.
Στόμα:
Bittersweet and intensely liquorice flavoured with light smokiness and faint aniseed.
Επίγευση:
Long lingering liquorice bitterness.
Συνολική αίσθηση:
Very intensely liquorice flavoured, so much so that you'd have to be a bitter liquorice fiend to enjoy this liqueur neat. However, in cocktails the intense liquorice favour makes for an interesting ingredient.
Product Information
Barcode UPC: 8 009440 009224
Bottle Size: 700 ml
Closure: Synthetic stopper

Περισσότερα για το Bepi Tosolini Luna Nera