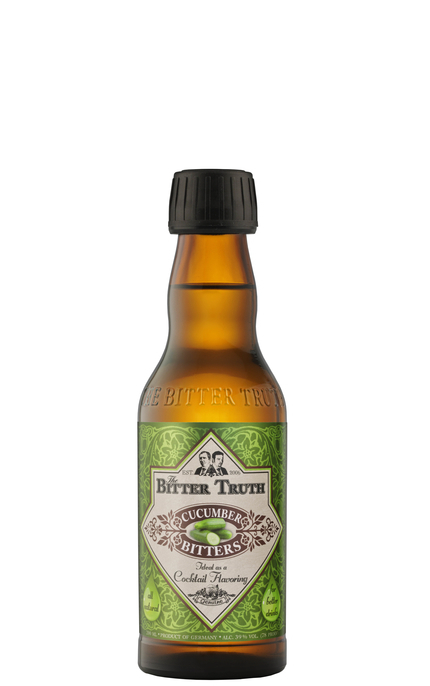 Χώρα παραγωγής:

Germany
Designed as a cocktail flavouring, these German Cucumber bitters list their ingredients as being: "water, alcohol, cucumber, natural herbs & spices, mustard seeds."
Released in late 2015.
Αξιολόγηση
Η γευσιγνωσία έγινε στις 16/02/2020
Όψη:
Clear, golden amber.
Μύτη:
Stewed school dinner cabbage and Asian picked cucumber.
Στόμα:
More stewed cabbage and Asian pickled cucumber with black tea-like tannins and faint Lapsang Souchong smokiness.
Επίγευση:
Stewed cabbage and Lapsang Souchong tea-like bitter tannins.
Συνολική αίσθηση:
Moderately bitter bitters. More reminiscent of pickled cucumber rather than fresh English cucumber these bitters also have notes of stewed cabbage.