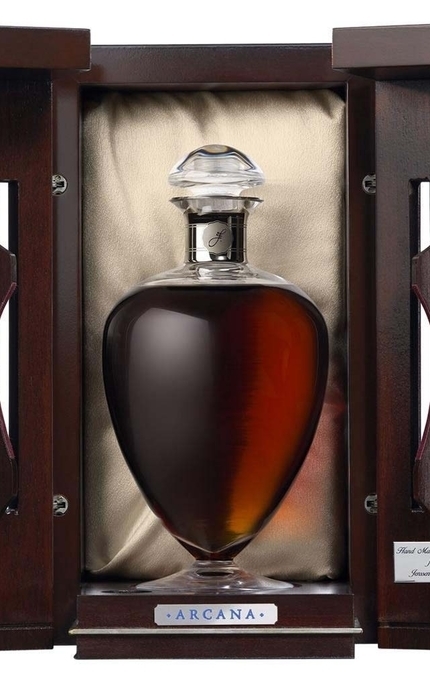 Παλαίωση: No age statement
Χώρα παραγωγής:

France
Launched in 2004 and noted for being one of the most expensive cognacs available, Arcana is bottled in a French hand-blown crystal carafe presented in a mahogany case. Only 300 numbered carafes were made. The cognacs in this blend are said to average 98 years old.
Αξιολόγηση
Η γευσιγνωσία έγινε στις 17/08/2011
Όψη:
Clear, dark, old mahogany amber with burnished copper highlights.
Μύτη:
Heavenly nose beckons with delicately spiced Christmas cake fruit, cinnamon, tobacco, saddle room, cedar wood, hazelnut and wooden fruit box aromas.
Στόμα:
Tightly interrogated, luxurious, complex palate with ever-so-delicate olive- and linseed oil-rubbed dry spicy oak. Dried, nutty Christmas cake fruit beautifully balances the majestically spiced oak.
Επίγευση:
Rounded, delicately spiced long lasting, graceful finish. The good things in life come at a cost.