Sustainability
Sustainability
It is common for distillery owners to claim sustainable credentials but Laverstoke is the only processing plant in Britain that has an 'outstanding' BREEAM rating for building sustainability. An acronym for 'Build Research Establishment's Environmental Assessment Method', BREEAM is the world's foremost environmental assessment and rating system for buildings. Laverstoke passed with an impressive 86.81% score.
The distillery is powered by a biomass boiler [pictured top of page] fuelled by scrap wood chips as well as the spent botanicals from distillation. The rainwater from the roofs is harvested and used for flushing the toilets. Heat exchangers are used to recover heat from the condenser's cooling water and this is used to pre-heat the spirit before charging the stills, as well as heat for the two glasshouses.
Sustainably-Sourced Botanicals
Bombay Sapphire and its Master of Botanicals Ivano Tonutti have built strong partnerships with sustainable farmers and suppliers over the years, with eight of its ten botanicals having been certified sustainable.
In March 2021, Bombay Sapphire announced they are on track for the final two botanicals in its gin recipe to be certified sustainable by international certification group Ecocert. They aim to achieve certification for its liquorice sourced from China and grains of paradise sourced from Ghana, as soon as Covid-19 travel restrictions end.
The achievement means Bombay Sapphire will become one of the first leading gin brands to be made using 100% sustainably sourced botanicals. Ivano Tonutti has personally selected the sustainably-sourced botanicals in Bombay's gin recipe. He said, "It's our responsibility to care as much about the farmers and their communities as we do the botanicals they grow and harvest for Bombay Sapphire. By looking after their wellbeing and investing in sustainable farming practices, we are helping to protect the environment and their livelihoods for generations to come."
Explore all ten botanicals used to make Bombay Sapphire.
Ivano Tonutti, Master of Botanicals at Bombay Sapphire, with juniper berry farmer in Tuscany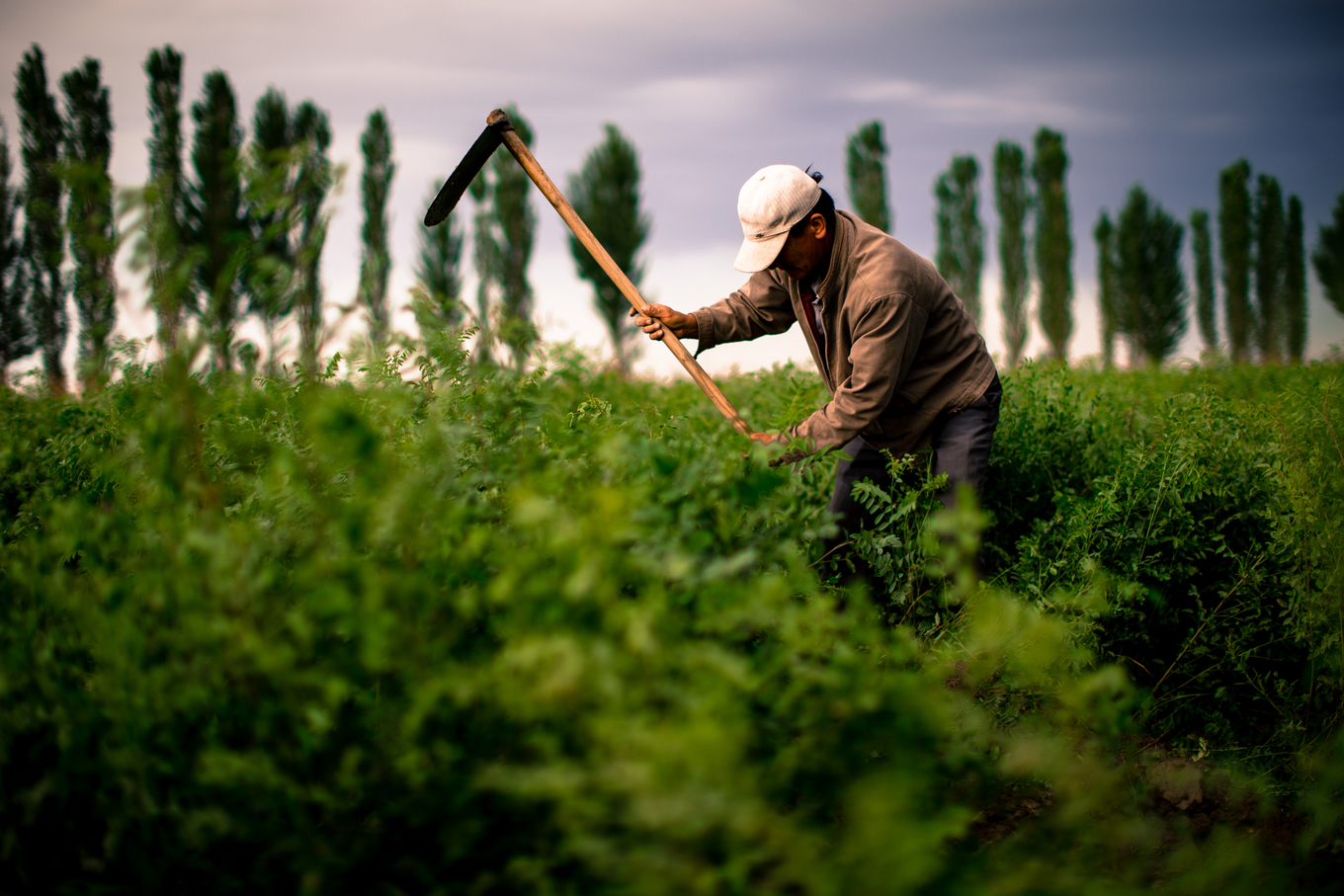 Liquorice farmer in China
Scrap wood chips used with spent botanicals to power the biomass boiler
Spent botanicals after distillation
Ash from the boiler then used on fields