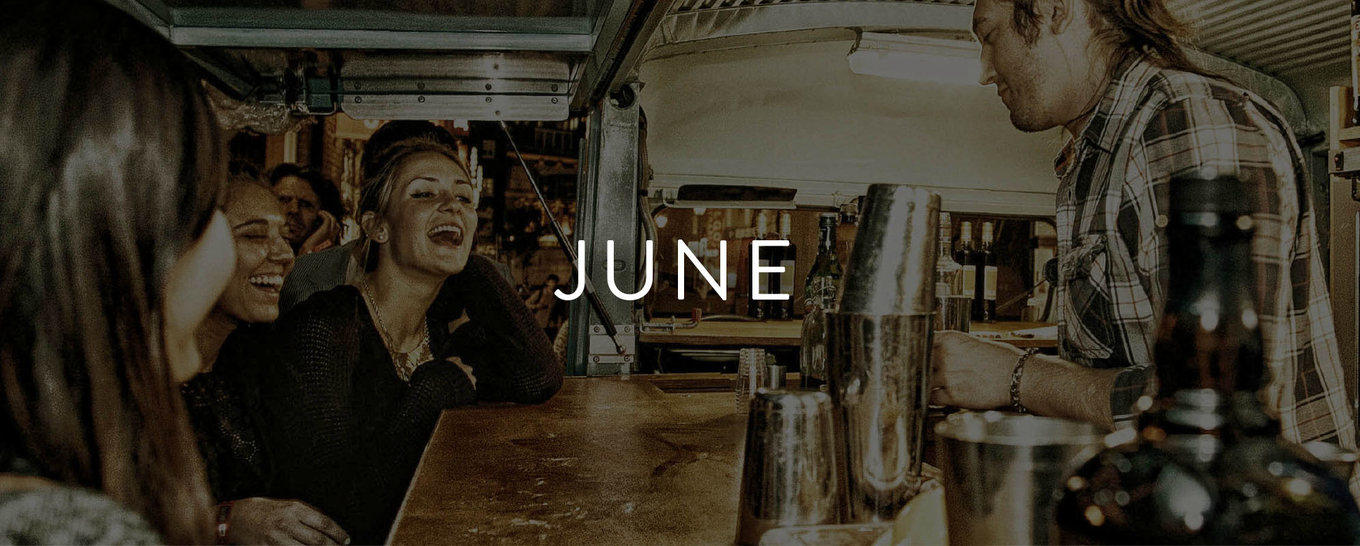 June events
UK - Negroni Week
What: Toast the iconic Italian cocktail at parties and events across the UK. Find out more information NegroniWeek.com
When: 1-7 June 2020
Where: Across the UK
More info: Negroni cocktail.
UK - The Edinburgh Whisky Festival
What: Edinburgh Whisky Festival invites whisky enthusiasts and experts alike to sample over 100 whiskies as well as meet leading figures in the industry.
When: 6 June 2020
Where: Edinburgh, UK
More info: TheWhiskyLounge.com
International - World Gin Day
What: World Gin Day is celebrated annually around the world - there's lots of gin cocktails to choose from, so raise a toast today!
When: 8 June 2020
Where: Around the world
More info: See our favourite gin cocktails.
UK - Ginposium
What: This annual gin industry seminar is one of the leading events in the gin industry, and brings together professionals in the drinks trade and gin trade to discuss the state of the industry and share knowledge.
When: 12 June 2020
Where: RSA , London
More info: Get your ticket at TheGinGuild.com
UK - The Source Roadshow
Trade only
What: The Source trade show goes on the road and stops at Bristol for one day. An opportunity for buyers to meet food and hospitality businesses, and some of the best producers the South West has to offer, including high-quality produce, innovative equipment and EPoS systems.
When: 18 June 2020
Where: Ashton Gate Stadium, Bristol, UK
More info: SourceTradeShow.co.uk
Spain - Wine Fight
What: Taking place in the famous Rioja region in Spain, this festival is simply an enormous food fight among wine enthusiasts. However, you have to make the 5km trek up the mountain before joining in on the fun.
When: 27-30 June 2020
Where: Haro, Spain
More info: Find out more here.


Events organisers - to list your event here please get in touch at hello@diffordsguide.com