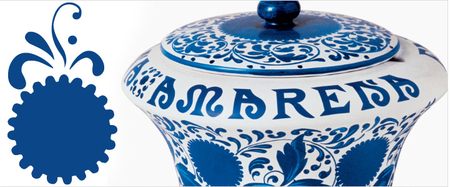 More about Fabbri 1905
Status
Operational
Established:
1905
Visitor Policy:
Not generally accessible
Tel:
+39 051 617 3111
Website:
http://www.fabbri1905.com
Founded in 1905 by Gennaro Fabbri, originally as a small family-run distillery, Fabbri is now an iconic Italian brand best-known for its Marena con frutto (amarena cherries in syrup), inspired by a recipe of Gennaro Fabbri's wife.
Via Emilia Ponente 276
Bologna
40132
Italy
In 1905, Gennaro Fabbri took over an old general store with a wine cellar in Portomaggiore, in the province of Ferrara, and began producing liqueurs – so establishing Premiata Distilleria Liquori G. Fabbri, now known as Fabbri 1905.
The adventure
In the early 1900s, Bologna experienced a period of great industrial recovery, and Premiata Distilleria was able to grow and achieve success as a business. It then became time to broaden its market and begin marketing its products directly.
Amarena
The production of alcoholic and non-alcoholic syrups began in the 1920s. It was during this period that Fabbri came out with the company's most famous product, Marena con frutto, inspired by a recipe of Gennaro Fabbri's wife.
Economic Boom
During the post-war years and ensuing economic recovery, the launch of a new product gave Fabbri yet another resounding success: "cremolato", i.e. compound pastes in classic and fruit flavors used to make gelato be simply adding water or milk. This is a market niche in which the company remains the undisputed leader.
The 60s and 70s consolidated the company's transition on to the third generation, with passion and a desire to stay ahead of the times continuing to distinguish the company's management, which now included cousin Stefano. Production was then moved to Anzola Emilia, as the Fabbri name began to enter into millions of Italian households with the arrival of advertising.
Overseas
In the 80s and 90s, while the range of products for consumption outside the home continued to expand, the company's strategy abroad followed two parallel paths, both looking for product distribution partners and, where necessary, investing in the market directly.
Today
Today Fabbri 1905 is being run by the fourth generation of the Fabbri family - four partners, siblings and cousins, leading a company of 250 employees that boasts some 1,200 references, as well as 17 product lines and 23 packaging lines. A family-run company that distributes products in 110 countries worldwide.