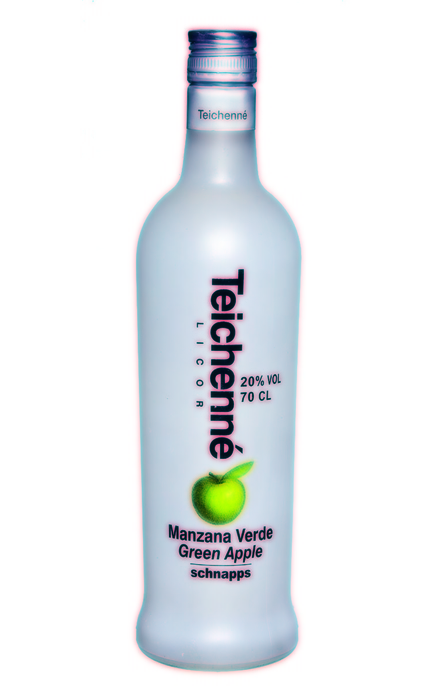 Produzido por:

Spain
In the eighties, when schnapps was just beginning to emerge as a new category of liqueur, Juan Teichenné led the way, first concurring his own domestic Spanish market, then with exports to become one of the leading schnapps producers in the world with a range of 17 flavours.
Avaliação e degustação
Experimentado em 25/08/2012
Aparência:
Crystal clear.
Aroma:
Somewhat subdued, authentic smelling green apple skin with faint white pepper.
Sabor:
Clean, slightly tart green apple with well-balanced sugar sweetness, pear drops and peppery alcohol zing.
Aftertaste:
Lingering lemon zesty finish with tart green apple skin.