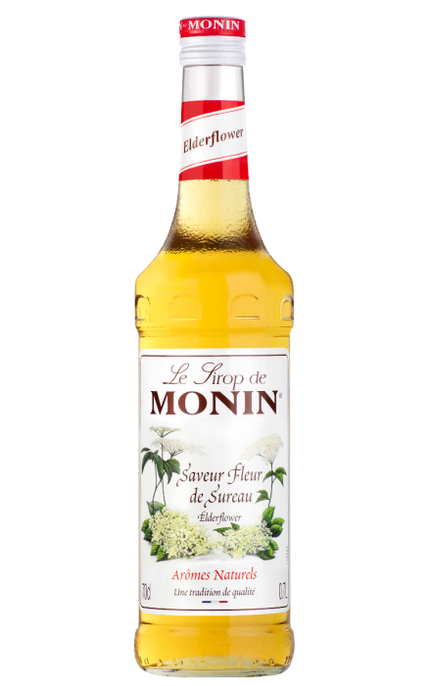 Choose your preferred shop:
Produzido por:

France

Made with concentrated lemon juice and other flavouring essences.
Ingredients
Sugar, water, concentrated lemon juice, acid: citric acid, natural flavouring, natural grapefruit flavouring. Contains elderflower extract.
Avaliação e degustação
Experimentado em 16/06/2021
Aparência:
Clear, pale golden yellow.
Aroma:
Elderflower with tropical notes including lychee and mangosteen.
Sabor:
Elderflower with confected tropical fruits, stoned fruits and honey.
Aftertaste:
Citric acidity sharpens the syrupy elderflower finish.
No geral:
Elderflower floral flavours with pronounced notes of tropical fruit.
Choose your preferred shop:
Difford's Guide Certification

Product Information
Size (ml): 700

Mais sobre Monin Elderflower Syrup