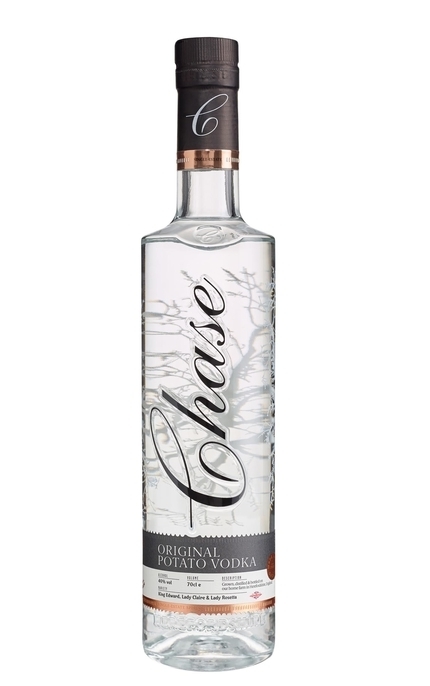 Produzido por:

United Kingdom
Even large vodka producers tend to buy-in neutral spirit and simply redistil it. At Chase they grow the potatoes used to make this vodka on the family farm and start from scratch - fermenting, distilling and rectifying their own alcohol. Even the bottles are finished by hand on the farm.
Avaliação e degustação
Experimentado em 30/03/2018
Aparência:
Crystal clear.
Aroma:
Clean, creamy dairy-like with cracked black pepper and very faint aromas I find reminiscent of Strawberry Angel Delight dessert.
Sabor:
Creamy/lactic faint potato skin with light cracked black pepper and very faint sweet liquorice and aniseed.
Aftertaste:
Black pepper spice, faint baked potato skin and liquorice.
No geral:
Not for those seeking bland neutrality but a must for those wanting a farm made and bottled characterful vodka. Over the past decade, Chase have perfected what was always a good vodka to be a great vodka.