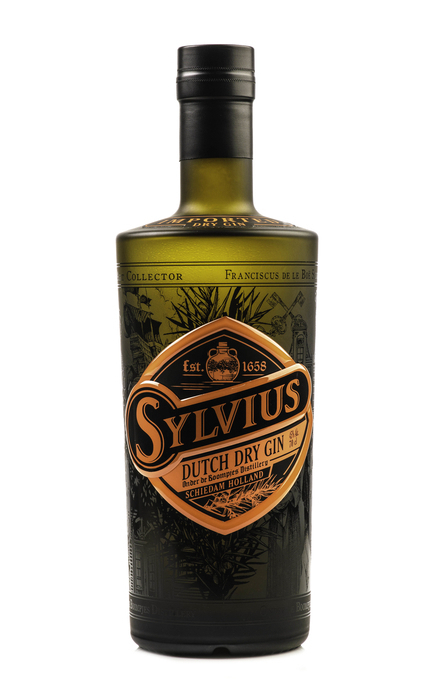 Produzido por:

Netherlands
Distilled in genever's spiritual town with juniper, angelica root, coriander seeds, lavender, whole lemons, orange zests, cinnamon, star anise, liquorice root and caraway seeds.
Named after Franciscus Dele Boë Sylvius, who coined the term genevre. Or was it really
Professor Sylvius de Bouve
? No matter, Sylvius gin it is.
Avaliação e degustação
Experimentado em 30/11/2018
Aparência:
Crystal clear.
Aroma:
Camphor, eucalyptus, pine, aniseed, nutty angelica, lavender, zesty lemon and white pepper.
Sabor:
Dry, juniper led and classic London dry in style with bready malt, nutty angelica, aniseed and liquorice.
Aftertaste:
Clean juniper and black pepper finish with coriander, angelica and subtle freshening aniseed.
No geral:
Juniper forward with subtle aniseed throughout.