Product of:

United Kingdom
Glenmorangie Companta (Scots Gaelic for friendship) is the 5th in Glenmorangie's annually released Private Edition range. Matured in Grand Cru casks from Clos de Tart and casks previously holding a sweet fortified wine from Côtes du Rhône, Companta is bottled without chill filtration.
Review and Tasting
Sampled on 13/02/2014
Appearance:
Clear, deep coppery amber.
Aroma:
Toasty/smoldering oak wood, red wine tannins, Eccles cake, milk chocolate biscuits, raspberry and cherry with toasted almond and espresso. Water amplifies oak, dark chocolate, espresso and raspberry jam.
Taste:
Spicy and fruity with aggressive dry wood tannins and cinnamon and nutmeg spice slightly tamed by caramelised brown sugar and raspberry jam sweetness. Water exposes match box striking pad sulphur notes but also makes more elegant and balanced.
Aftertaste:
Lingering vinous tannins with clove and black pepper spice. A dry spicy malt which won't appeal to all.
Product Information
Closure: Natural cork stopper

More about Glenmorangie Companta
Whisky - Highland single malt Scotch whisky cocktail recipes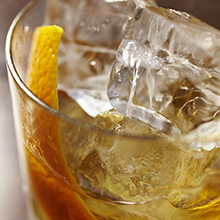 View 1 Whisky - Highland single malt Scotch whisky recipes on Difford's Guide