Buy direct from
The Whisky Exchange
Bottle size: 70cl

Product of:

United Kingdom

Caorunn, pronounced 'ka-roon', is the Gaelic word for rowan berry which along with dandelion, bog myrtle, heather and Coul Blush apple comprise the 5 Celtic botanicals of the 11 botanicals used to flavour this proudly Scottish gin. The number of botanicals are reflected in the pentagon-shaped bottle
Review and Tasting
Sampled on 04/06/2017
Appearance:
Crystal clear.
Aroma:
Citrusy and floral with pine-fresh juniper and black pepper spice. It may be the power of suggestion, but there's also faint ripe red apple.
Taste:
Fresh, superbly clean and balanced with piney juniper, zesty citrus, mild black pepper spice, light fruitiness and faint floral notes. Almost creamy, rounded mouthfeel.
Aftertaste:
Long, cleansing, lightly spiced piney juniper finish which fades with cracked black pepper spice. Very faint chocolate powder note.
Overall:
Pronounced piney juniper - as you'd expect from a proper gin, with floral complexity and a rounded mouthfeel.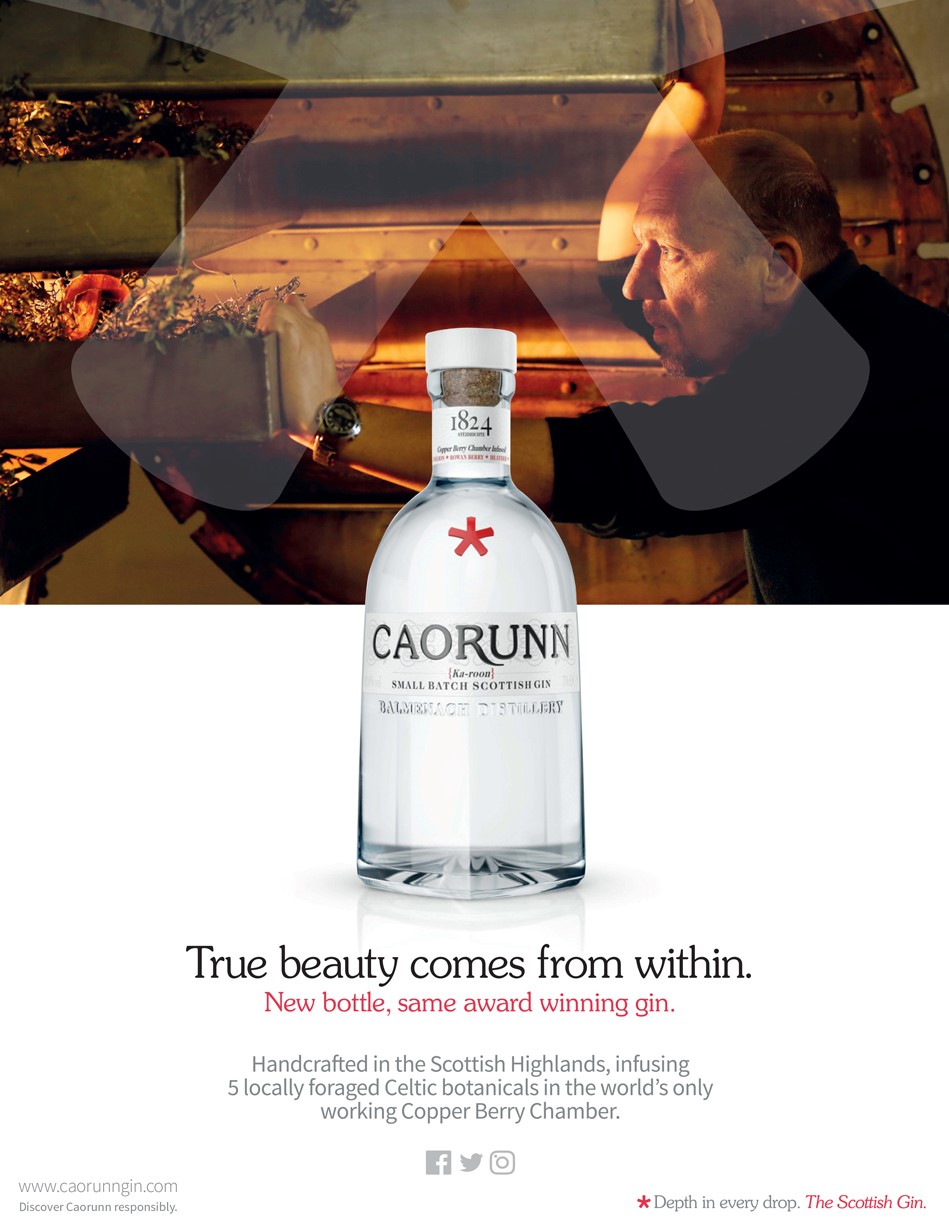 Buy direct from
The Whisky Exchange
Bottle size: 70cl

Difford's Guide Certification

Product Information
Barcode UPC: 5 010509 800068
Bottle Size: 700 ml
Closure: Natural cork stopper