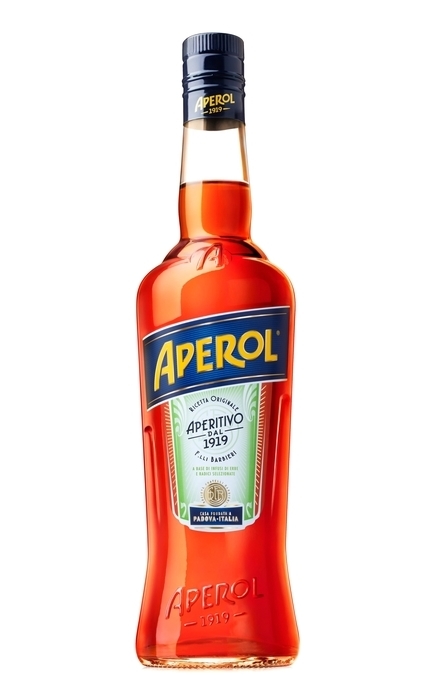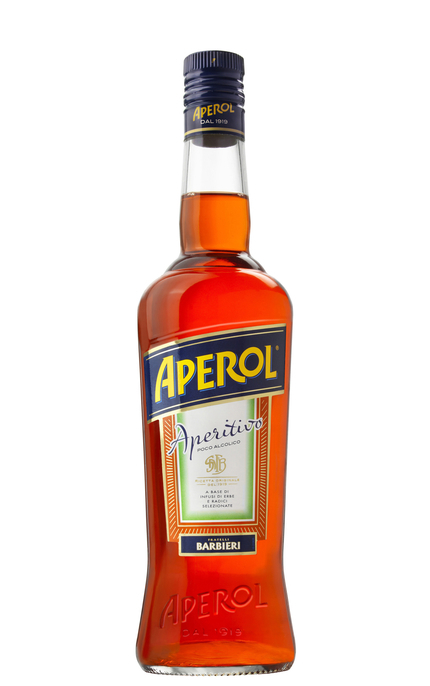 Buy direct from
The Whisky Exchange
Bottle size: 70cl

Product of:

Italy

An orange/red coloured Italian aperitif, created in 1919, and made of an infusion of rhubarb, cinchona (the tree from which quinine comes), gentian and several other herbs.
The Barbieri Company was established in 1891 by Giuseppe Barbieri in Padua, Italy to produce and market a wide range of liqueurs. The company's most famous and enduring product, Aperol, was especially created in 1919 by his two sons, Luigi and Silvio for Padua International Fair, a large exhibition attracting international visitors held in their home town. Silvio Barbieri named Aperol after the French word for apéritif, 'Apéro', which he had learnt on a recent trip to France and seemed appropriate for their new bitter-sweet liqueur.

This spirit-based aperitif's unique flavour and orange/red colour comes from a secret infusion of 16 ingredients, including bitter orange essence, gentian, cinchona bark (quinine), Chinese rhubarb. The majority of herbs and roots used come from the Piedmont region of Northern Italy and the recipe remains unchanged since it was first created in 1919. Aperol does not undergo any aging process and is ready to be bottled immediately after blending.

The concept of making an aperitif with an alcohol content of only 11% was revolutionary, and perhaps a little before its time, as it did not take off and became a major success until after the second world war.

In 1991, the Barbieri Company was acquired by Ireland's C&C International, but their tenure was short-lived and in 2003 Gruppo Campari purchased Barbero and with it Aperol. Gruppo Campari have continued to build Aperol and today it is enjoyed by over 3.4 million Italians and is commonly available across Europe and North America. In 2011, Gruppo Campari repackaged Aperol and stepped up international marking of the popular Aperol Spritz drink.
Review and Tasting
Sampled on 31/07/2020
Appearance:
Clear, pale orange-crimson red.
Aroma:
Pink grapefruit and orange zest with strawberry jelly.
Taste:
Zesty orange cordial with delicate bitterness. Flavours of zesty orange marmalade and pink grapefruit predominate with herbal undertones.
Aftertaste:
Short finish, zesty orange and grapefruit with strawberry and lingering lightly bitter rootyness.
Overall:
As Italian 'red' aperitivo liqueurs go Aperol is on the sweet side of bittersweet. "Poco alcolico" on the old label translates as 'low alcohol' - it is, and Aperol is also mellow in style.
Buy direct from
The Whisky Exchange
Bottle size: 70cl

Difford's Guide Certification

Product Information
Barcode UPC: 8002230000302
Bottle Size: 700 ml
Closure: Screw / Stelvin cap

More about Aperol Aperitivo