Παλαίωση: No age statement
Χώρα παραγωγής:

Mexico
This 100% agave blanco tequila is unaged and is the original Herradura expression.
Αξιολόγηση
Η γευσιγνωσία έχει ξαναγίνει στις 1st May 2011
Όψη:
Crystal clear, very pale straw-green hue.
Μύτη:
A green nose with good agave notes and fermenting fruit, herbal vegetable aromas.
Στόμα:
Oily, spicy, slightly acidic palate with pronounced agave flavours and bursts of vanilla oak and citrus.
Επίγευση:
Slightly toasty finish with lasting fresh agave flavours. Spiced and full of character.
Product Information
Closure: Screw / Stelvin cap

Περισσότερα για το Herradura Bianco
Οι κατηγοριοποιήσεις και τα είδη της τεκίλας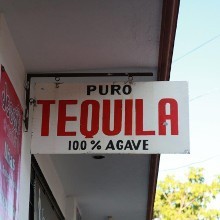 Οι βασικές κατηγοριοποιήσεις της τεκίλας είναι δύο: Οι mixto και οι 100% agave. Αυτές οι δύο