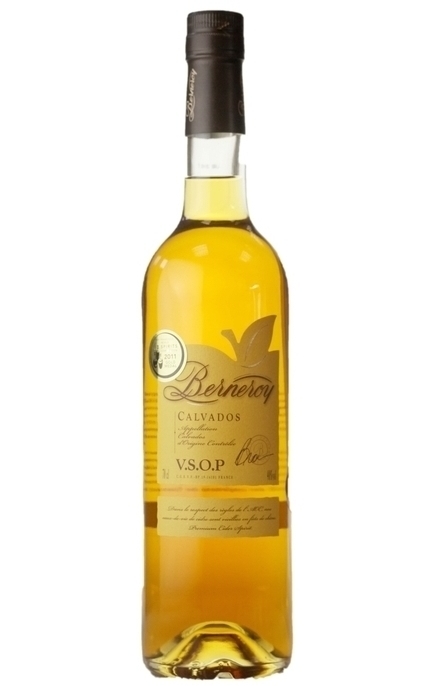 Buy direct from
The Whisky Exchange
Bottle size: 70cl

Παλαίωση: No age statement
Χώρα παραγωγής:

France
Made in the heart of the Pays d'Auge, this is VSOP Calvados is single-distilled in an antique copper column still then aged for an average of eight years in Limousin oak casks.
Αξιολόγηση
Η γευσιγνωσία έγινε στις 10/04/2015
Μύτη:
Baked apple, buttery pastry and faint cinnamon spice.
Στόμα:
Elegantly spicy, baked apple, butterscotch, buttery pastry and lightly spiced oak.
Επίγευση:
Balanced spice, apple and oak.
Συνολική αίσθηση:
Well-balanced and great value.
Buy direct from
The Whisky Exchange
Bottle size: 70cl

Product Information
Barcode UPC: 3 028130 069541
Bottle Size: 700 ml
Closure: Natural cork stopper

Περισσότερα για το Berneroy VSOP Calvados
Calvados & straight applejacks cocktail recipes
View 165 Calvados & straight applejacks recipes on Difford's Guide