Παλαίωση: No age statement
Χώρα παραγωγής:

Mexico

Ocho is an estate-grown, 100% agave tequila, noteworthy for being the first vintage tequila with each release marked with its year of harvest and the name of the field where the agave plants used were harvested.
Unlike other tequilas blended to be consistent from one year to the next, the makers of Ocho are happy for each vintage to have a quite different character.
Αξιολόγηση
Η γευσιγνωσία έγινε στις 31/03/2021
Όψη:
(sample bottle: 2020 Cerro Grende). Crystal clear.
Μύτη:
Wet cement-like agave and white pepper with faint citrus and marzipan.
Στόμα:
White pepper, slightly sweet citrussy raw pastry with cantaloupe and floral lavender.
Επίγευση:
Long peppery finish with pleasing lingering agave.
Συνολική αίσθηση:
A characterful and expressive example of a 100% agave tequila. Slightly sweet citrussy raw pastry-like agave with invigorating white pepper spirituous spice.
Difford's Guide Certification

Product Information
Size (ml): 500

Περισσότερα για το Ocho Blanco
Οι κατηγοριοποιήσεις και τα είδη της τεκίλας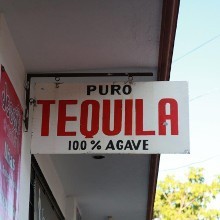 Οι βασικές κατηγοριοποιήσεις της τεκίλας είναι δύο: Οι mixto και οι 100% agave. Αυτές οι δύο