Παλαίωση: No age statement
Χώρα παραγωγής:

Mexico
Tapatio is a Mexican word for a man from Jalisco, the original tequila-producing Mexican state. Women from the region are 'Tapatias'. This 100% agave tequila is made using traditional techniques including crushing the agave fibres using a Tahona, masonry ovens & double copper pot still distillation.
Αξιολόγηση
Η γευσιγνωσία έχει ξαναγίνει στις 1st May 2011
Μύτη:
Pronounced peppery/spicy nose with subtle wet cement and wet hay aromas.
Στόμα:
Full-flavoured lightly toasted palate with spicy earthiness, chargrilled vegetal notes and cracked black pepper.
Επίγευση:
Spicy, sweet cinnamon emerges towards the salty finish.
Product Information
Closure: Screw / Stelvin cap

Περισσότερα για το Tapatio Blanco
Οι κατηγοριοποιήσεις και τα είδη της τεκίλας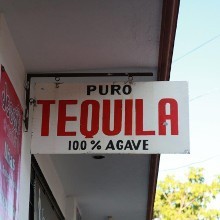 Οι βασικές κατηγοριοποιήσεις της τεκίλας είναι δύο: Οι mixto και οι 100% agave. Αυτές οι δύο