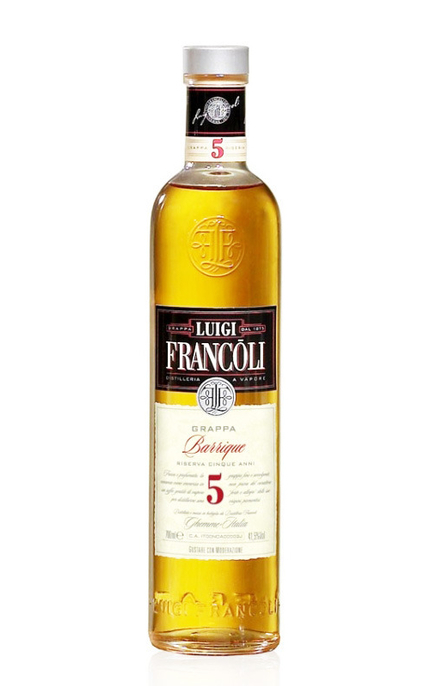 Χώρα παραγωγής:

Italy
Distilled using pomace from a blend of grape varieties harvested in the Piemonte region. Part of Francoli's premium range, this grappa is aged five years in oak casks.

Αξιολόγηση
Η γευσιγνωσία έγινε στις 02/06/2014
Όψη:
Clear, golden amber.
Μύτη:
Pastry, vanilla fudge, sultanas, hazelnuts and mocha.
Στόμα:
Toasted almonds and vanilla with faint mocha coffee, buttery soft mouthfeel and light spice (black pepper, nutmeg and cinnamon).
Επίγευση:
Nutty, mocha and mild white pepper spice.