Buy direct from
The Whisky Exchange
Bottle size: 70cl

Χώρα παραγωγής:

Peru
Produced from wine resulting from the fermentation of 100% Torontel grapes from the Ica Valley, BarSol Torontel is distilled in small batches using classic pisco pot distillation and is distilled to bottle proof with neither water or any other ingredients added after distillation.
Αξιολόγηση
Η γευσιγνωσία έγινε στις 17/06/2015
Μύτη:
Celery, green grapes, cut grass, jasmine and magnolia blossom with galia melon, passion fruit, blackcurrant and white pepper spice. Faint musty green apples.
Στόμα:
Faintly oily mouthfeel with notes reminiscent of virgin olive oil. English celery, blackberry and blackcurrant fruit with hazelnut and plump raisins.
Επίγευση:
Delicate finish with blackberry, grape must and black pepper spice.
Συνολική αίσθηση:
Fruity, aromatic and complex with floral notes and a faintly oily mouthfeel.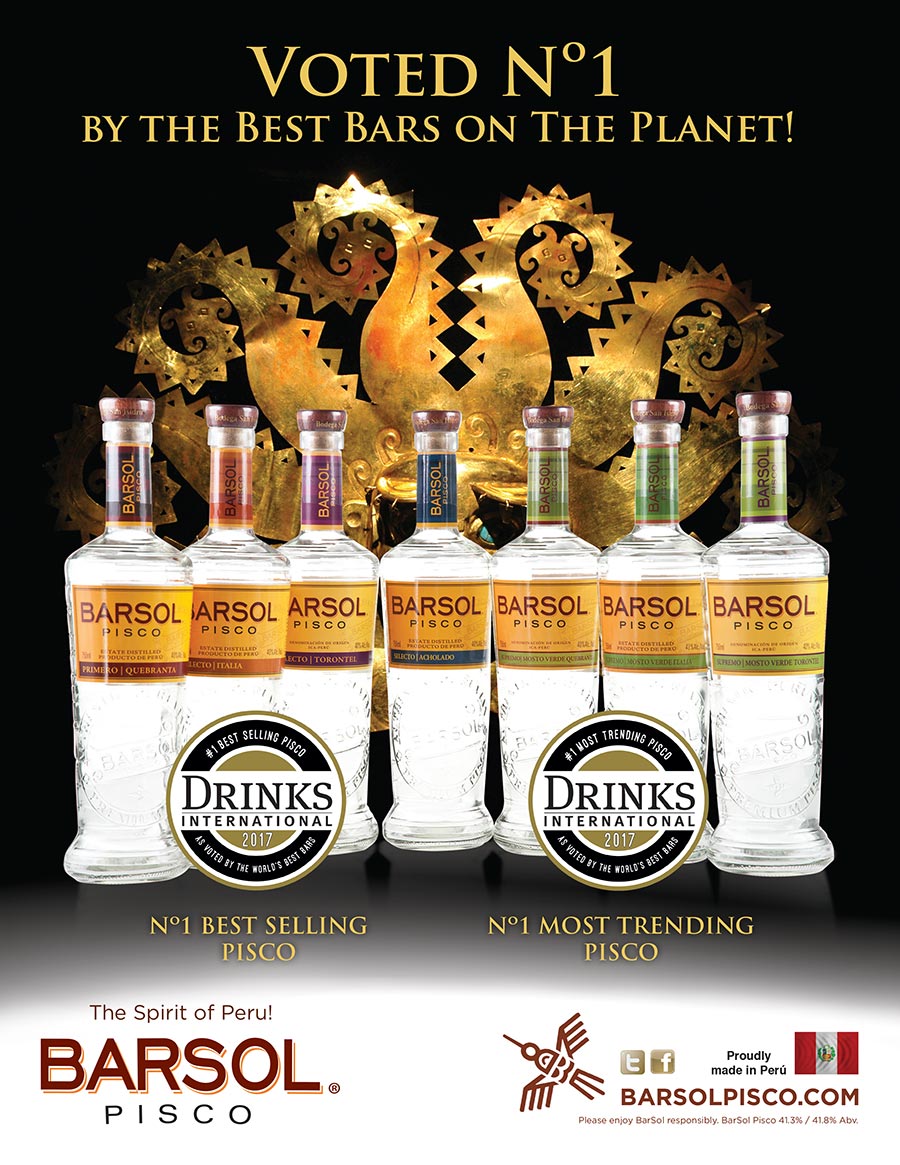 Buy direct from
The Whisky Exchange
Bottle size: 70cl

Product Information
Closure: Natural cork stopper

Περισσότερα για το BarSol Torontel Pisco