Lazzaroni Amaretto liqueur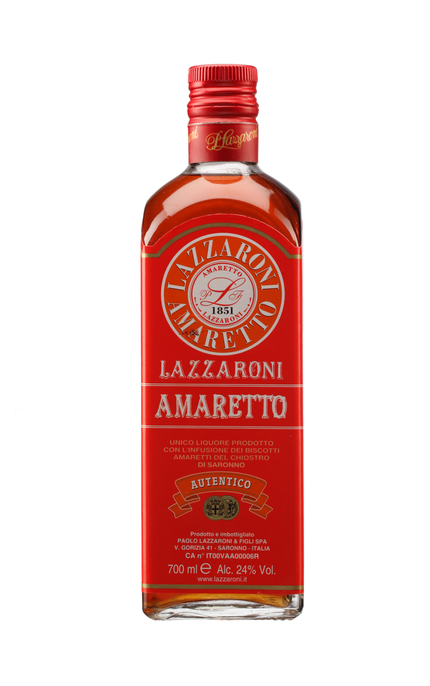 Buy direct from
The Whisky Exchange
Bottle size: 70cl

Χώρα παραγωγής:

Italy
Lazzaroni Amaretto has been produced and bottled since 1851 in the Italian town of Saronno, where it was developed by Paolo and Davide Lazzaroni. It shares the same branding with the Amaretti del Chiostro di Saronno cookies and is made by infusing these with alcohol rather than from an essence.


Αξιολόγηση
Η γευσιγνωσία έγινε στις 22/02/2016
Όψη:
Clear, coppery golden amber.
Μύτη:
Pungent honeycomb, dried apricot, bitter almond and marzipan.
Στόμα:
Rich and syrupy with caramel, marzipan, macaroon, madeira, battenberg cake and apricot.
Επίγευση:
Marzipan, apricot, toasted almond, honeycomb toffee, chocolate and mild spice.
Συνολική αίσθηση:
Sweeter than some other amarettos with pronounced battenberg cake flavours and honeycomb toffee notes.
Buy direct from
The Whisky Exchange
Bottle size: 70cl

Product Information
Barcode UPC: 8 002873 012113
Bottle Size: 700 ml
Closure: Screw / Stelvin cap

Περισσότερα για το Lazzaroni Amaretto liqueur