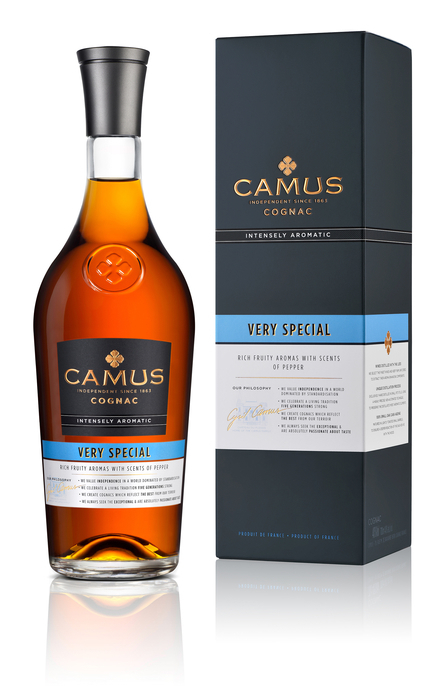 Product of:

France
One of a new range of Camus cognacs produced using their ˝Instensity˝ distillation process to produce "intensely aromatic cognacs." Launched in April 2019, Very Special "is distinguished by a richly fruity aromatic profile, enhanced by a touch of spice."
Review and Tasting
Sampled on 12/04/2019
Appearance:
Clear, golden amber.
Aroma:
Floral parma violet is immediately apparent with nutty caramel, vanilla fudge, fresh pear and mango.
Taste:
Fruity and floral with jasmine, violet, fresh ripe pear, toasted almond, elegant vanilla oak and delicate spice.
Aftertaste:
Floral notes continue with nutty oak and light spice.
Overall:
As V.S. cognacs go this is an outstanding example. Lighter and more floral in style than many without the heavy caramel notes found in some.
More about Camus Very Special