Lisbon city & bar guide
Words by Theodora Sutcliffe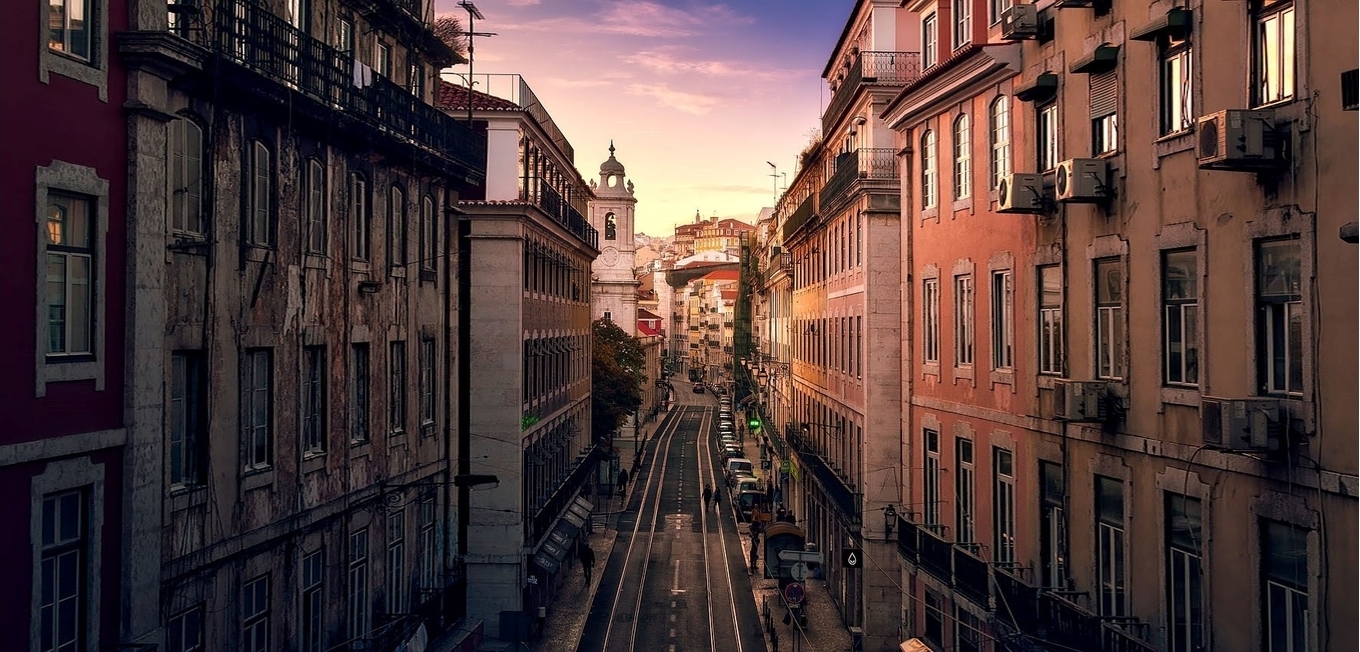 A mass of brightly coloured buildings and ceramic tiles, Lisbon's old city teeters around and over a chaos of hills down towards the vast expanse of the Tagus river estuary. Retro trams and funicular railways ply the cobbled streets; narrow staircases wend their way through historic quarters. Lovers of classical culture will thrill to the city's spectacular churches, palaces, galleries and museums
Portugal's capital city dates back to before Roman times and once ruled swathes of the known world. As such, the nation punches above its weight for a country with just 10 million inhabitants. Today, Lisbon's low cost of living (by Western European standards) is drawing migrants from tech entrepreneurs to artists, not to mention making it a fashionable tourist destination.
Portugal has a vibrant food scene, running from the flavours of former colonies like Goa, Mozambique and Angola to dishes influenced by the Arabs who once ruled the area and big, bold Iberian classics like chouriço (chorizo) and petisco (tapas). From sardines to clams, you'll not go short on seafood here, while the city's iconic custard tarts are a must.
While the country is the home of port, Madeira and vinho verde, not to mention a bunch of home-grown liqueurs, Lisbon's cocktail culture is still playing catch-up with other European capitals. In the wake of the hugely influential Red Frog, a raft of new bars is scheduled to open through 2018, adding depth to the city's scene. Nicotine addicts will be pleased to note that, while restaurants are usually smoke-free, many bars still feature indoor smoking areas.
Lisbon bar guide
Bistro 100 Maneiras
9 Largo da Trinidade, Bairro Alto, 1200-466, Lisbon
Gothic style and Latin-influenced cocktails in a stylish restaurant bar helmed by a celebrity chef.
Difford's Guide rating: 4.5/5
Full review of Bistro 100 Maneiras
Cerveteca Lisboa
62 Praça das Flores, Principe Real, 1200-192 Lisbon
200-odd brews and more on tap in Lisbon's original and best-regarded craft beer bar.
Difford's Guide rating: 4/5
Full review of Cerveteca Lisboa
Cinco
Address: 17 A Rua Ruben A. Leitão, Principe Real, 1200-329 Lisbon
Established in 2004, Lisbon's original contemporary cocktail lounge is still going strong.
Difford's Guide rating: 4/5
Full review of Cinco
Double 9
78 Rua da Misericordia, Bairro Alto, 1200-385 Lisbon
Stylish contemporary cocktail lounge where the drinks lead with tea.
Difford's Guide rating: 4/5
Full review of Double 9
Foxtrot
Tv. Santa Teresa 28, 1200-405 Lisbon
A classic and wonderfully atmospheric old lounge bar. It's also a drinker's bar - a real bar, with a pool table and a smell of old books and cigarette smoke when you walk in.
Difford's Guide rating: 4/5 
Park
58 Calçada do Combro, Bairro Alto, 1200-115 Lisbon
Stunning views and a good-time vibe in this garden bar perched surreally atop a multi-storey car park.
Difford's Guide rating: 4/5
Full review of Park
Pavilhão Chinés
89 Rua Dom Pedro V, Principe Real, 1250-093 Lisbon
Enjoy retro cocktails in one of the world's most bizarre bar interiors.
Difford's Guide rating: 3.5/5
Full review of Pavilhão Chinés
Pistola y Corazon
16 Rua do Boavista, Cais do Sodré, 1200-066 Lisbon
Tacos, tequila, mezcal and Latin cocktails are served with love at this funky, unfussy eatery.
Difford's Guide rating: 4/5
Full review of Pistola y Corazon
Red Frog
5A Rua do Salitre, Avenida da Liberdade, 1250-198 Lisbon
Inventive, quirky contemporary speakeasy that's a must-visit when in Lisbon.
Difford's Guide rating: 5+/5
Full review of Red Frog