Bartending legend Trader Vic died on this day
Bartending legend Trader Vic died on this day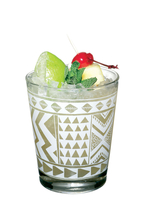 So we are drinking a...
Gentleman bartender and gentleman scoundrel, one-legged rumour monger and foul-mouthed Tiki deity, Victor "Trader Vic" Bergeron died on this day in 1984 - and a legend died with him. Vic was 81, and missed the fiftieth anniversary of his business empire by a matter of weeks: he had started Hinky Dink's on 17th November, 1934.
Vic once claimed that he'd done anything, up to and including sticking an ice pick in his wooden leg, to get customers, and his feud with Donn Beach is bartending legend. Yet he was also a sculptor, a painter, a jewellery designer, a fossils geek, a cook, and an apostle of rum in all its marvellous variations.
Trader Vic! We salute you. And we are toasting you with a Mai Tai - your own, of course. For heaven forfend you ever stole it.