More about Latvijas Balzams AS
Status
Operational
Established:
1900
Owner:
Amber Beverage Group
Capacity:
Not supplied
Visitor Policy:
Not generally accessible
Tel:
+371 6708 1213
Website:
http://www.lb.lv
Built in 1900 by order of the Tsar, Latvijas Balsams in the Baltic city of Riga, Latvia is a magnificent cathedral to vodka. Owned by the S.P.I. Group, owners of Stolichnaya, this is where Russian Stolichnaya vodka has been bottled for over 66 years (since 1948). It is also home to Riga Black Balsam, a traditional Latvian vodka-based herbal liqueur.
A.Čaka 160
Riga
LV-1012
Latvia
Production of Stolichnaya Vodka (and the base spirit for Riga Black Balsam) starts 850 miles away from Riga in Russia's Black Earth region. This is where the Russian winter wheat from which Stolichnaya is exclusively made is grown.
The wheat is harvested and send to the nearby S.P.I. owned Talvis Distillery, just outside the town of Tambov, where the wheat is processed, fermented, distilled and rectified to produce a high quality Alpha spirit at 96.3% alc./vol.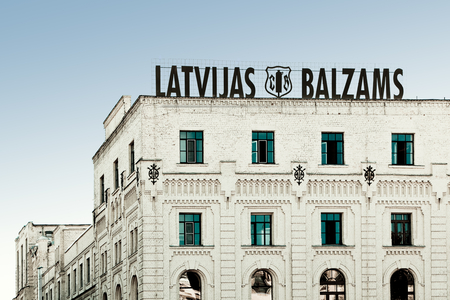 This Alpha spirit is then shipped by tanker train to Latvijas Balsams where it is blended and bottled.