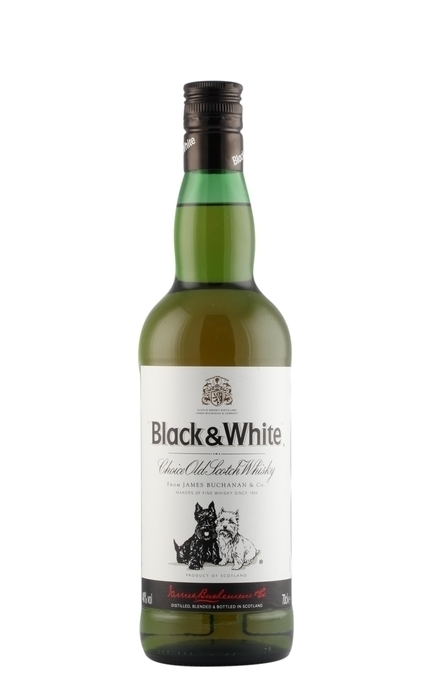 Envelhecimento: Sem declaração de idade
Produzido por:

United Kingdom
Launched in 1884 by a newly established whisky merchant called James Buchanan, this blended Scotch was originally called 'The Buchanan' blend, it was sold in a black bottle with a white label. Drinkers stopped asking for the whisky by name and started referring to it as 'Black and White'.
James picked up on this and used it in the company's first newspaper advert. The name change caught on and the 'Black & White' trademark was registered in 1904. The West Highland (white) and Scottish (black) terriers which have been used to promote the brand since the 1890s were also Buchanan's idea.
Avaliação e degustação
Experimentado em 21/06/2014
Aparência:
Clear, pale golden amber.
Aroma:
Fudge, honey, crusty white baguette and ginger cake with faint cinnamon.
Sabor:
Light bodied and slightly sweet with white pepper spice, white baguette crust, dried fruit, ginger cake and mild cinnamon.
Aftertaste:
Baked apple pie, cinnamon and clove spice. Smooth, honeyed and easy.
Product Information
Barcode UPC: < 5019 6135 >
Bottle Size: 700 ml
Closure: Screw / Stelvin cap