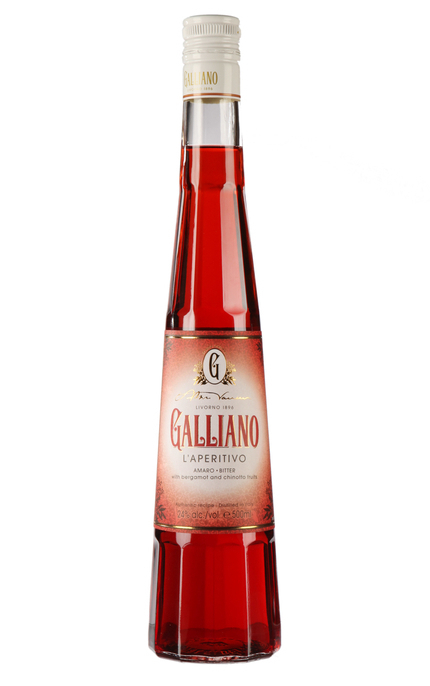 Buy direct from
The Whisky Exchange
Bottle size: 50cl

Envelhecimento: Sem declaração de idade
Produzido por:

Italy

Made with infusions of Mediterranean citrus: oranges, bergamots, bitter oranges, chinotto, tangerine and grapefruit. Fittingly, the recipe also includes elements from Galliano L'Autentico, including Mediterranean anise, juniper, cardamom, sandal wood, sage, lavender, peppermint, cinnamon and vanilla
The botanicals are macerated and rested for at least two weeks to extract their flavours at Maraschi & Quirici Spa, where they are filtered prior and then blended.

Avaliação e degustação
Experimentado em 28/10/2017
Aparência:
Clear, crimson red.
Aroma:
Orange and pink grapefruit zests, orange sherbet, cherry, black pepper, quinine and vanilla with faint rose blossom.
Sabor:
Well-balanced bittersweetness with orange and grapefruit zestiness, feisty black pepper spice, vanilla and faint rose water.
Aftertaste:
More black pepper spice in the long, bitter, zesty finish with rich but subtle cherry and rose.
No geral:
A tad lighter in body than Campari with a touch more bitterness on the palate. Perhaps not as herbal as Campari but with attractive citrus, floral rose and orange blossom notes.
Buy direct from
The Whisky Exchange
Bottle size: 50cl

Difford's Guide Certification

Mais sobre Galliano L'Aperitivo
Licor italiano bitter red aperitivo
Existem inúmeros licores italianos agridoces e de cor vermelha, sendo Campari o mais conhecido internacionalmente.