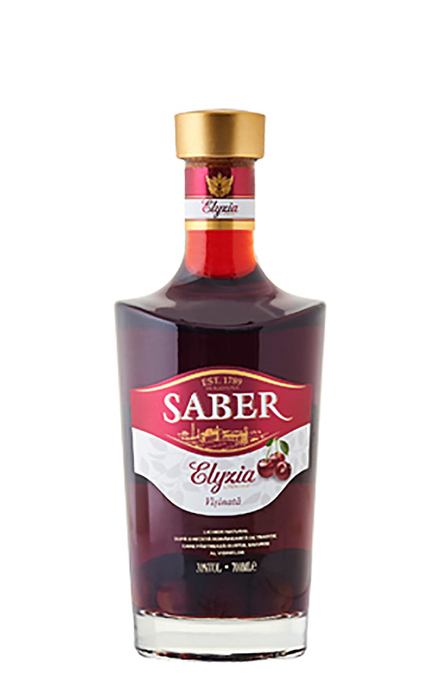 Produzido por:

Romania

Saber Elyzia liqueurs were created in 1789 in Bucovina, northeast Romania and are distinguished by the whole fruit visible, infusing in the liqueur within the bottle.
Avaliação e degustação
Experimentado em 31/10/2020
Aparência:
Clear, deep cherry red with cherries in the bottle.
Aroma:
Marzipan, fresh cherries, cherry jam and Bakewell tart.
Sabor:
Rich cherry fruit with fresh cherry, cherry jam and bitter almond with balancing peppery spirituous spice and light citric acidity.
Aftertaste:
Cherry tart, cherry jam and cracked black pepper.
No geral:
Intensely cherry flavoured, rich and yet balanced.
Difford's Guide Certification

Product Information
Barcode UPC: 5942122000160
Bottle Size: 700 ml
Closure: Agglomerated cork stopper

Mais sobre Saber Elyzia Sour Cherry
Cherry brandy & licores de cereja (cerise)
Cherry brandy é tradicionalmente a maior categoria de licores de cereja. Um termo confuso, pois a maioria deles é feita macerando cerejas em destilado