Cato Muddler (Ipe Brazilian Hardwood)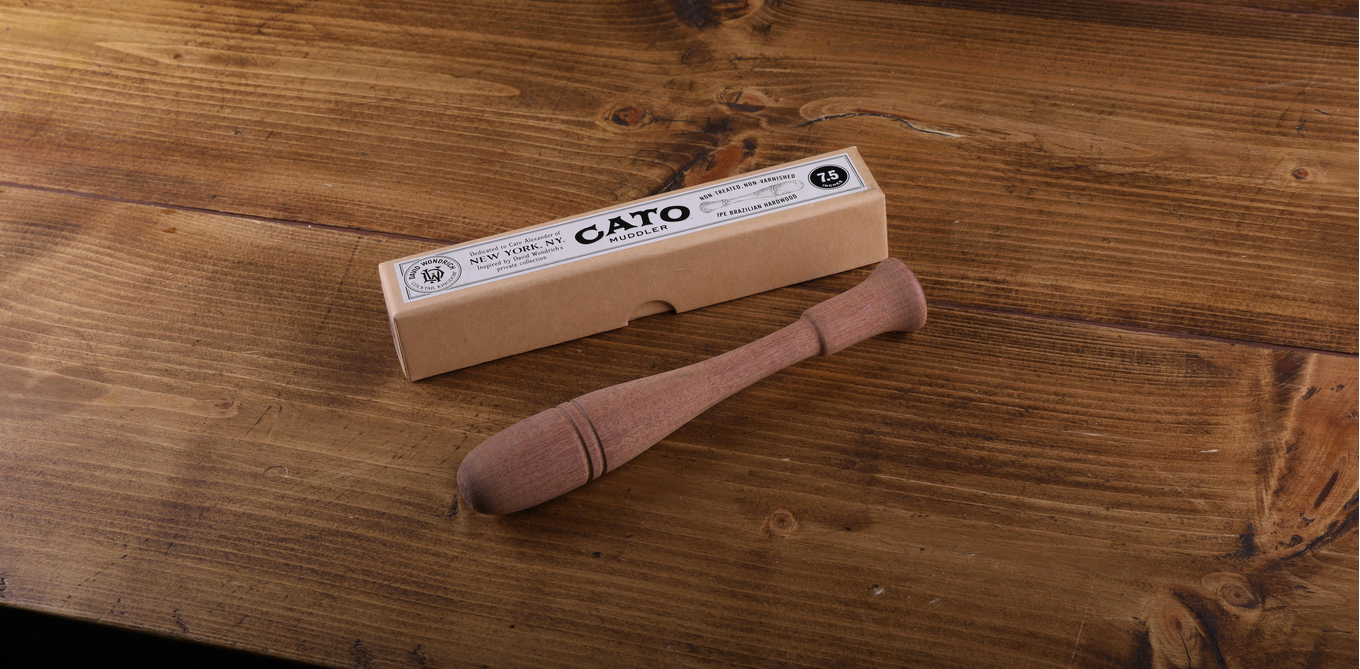 The Cato Muddler is inspired by David Wondrich's private collection and named after a pioneer of 19th century American mixology, Cato Alexander.
Made from Ipe, a Brazilian hardwood also called Brazilian walnut, the muddler comes untreated and unvarnished. Care instructions included in its' box recommend treating it with a little mineral oil to create a "beautiful, rich finish".
Product Information
Material: Ipe Brazilian Hardwood
Diameter (mm): 28
Length (mm): 190
Material: Ipe Brazilian Hardwood
Finish: Untreated & non-varnished