Product of:

Mexico

A 100% agave artisanal tequila from the Amatitán Valley, near the town of Tequila. Patre Azul blanco tequila is unaged but is rested in stainless-steel for two to four weeks prior to bottling.
Review and Tasting
Sampled on 12/03/2020
Appearance:
Crystal clear.
Aroma:
Flinty mineral, pineapple, white chocolate, cream-of-soda vanilla, overripe banana-like roast agave and faint mint.
Taste:
Ripe pineapple, creamy vanilla, caramel agave, mint and light herbal spice.
Aftertaste:
Medium to long finish. Creamy vanilla, pineapple, cut grass and light white pepper spice.
Overall:
Mellow and easy with creamy vanilla, pineapple, cut grass and floral jasmine with invigorating white pepper herbal spice.
Difford's Guide Certification

More about Padre Azul Silver
Tequila classifications, categories & classes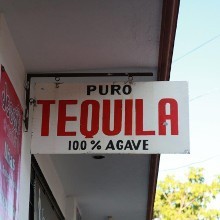 There are two main classifications of tequila, 'Mixto' and '100% Agave'. These two categories of tequila are further categorised according to whether or