Previous winners
Previous winners
Samuel Boulton - 2015 winner
Samuel Boulton, of Suds n Duds in Birmingham, became the first Gabriel Boudier Wizard in 2015 having created his Kaffir Lime Leaf Liqueur.
Samuel's recipe is made using leaves of the makrut lime grown in tropical Asia which are infused in alcohol for five weeks. His Kaffir Lime Leaf Liqueur was released in the summer of 2016. Find out the inspiration behind Samuel's idea and how he created a winning recipe in the video above.
Take a look at the Kaffir Lime Leaf Liqueur signature cocktails below.

Kaffir Gimlet
40ml Gin
40ml Kaffir Lime Leaf Liqueur
2 dash Orange bitters
Kaffir & Tonic
1 part Kaffir Lime Leaf Liqueur
2 parts Tonic water
Maria Vieira - 2017 winner
Maria Vieira from East London Liquor Company emerged the worthy winner in 2017 and was named the Gabriel Boudier Wizard after presenting her Dijon Mustard Liqueur.
Maria was inspired by Dijon's iconic ingredient, mustard. Her Dijon Mustard Liqueur is made with brown mustard seed from Burgundy, macerated for two weeks in alcohol. Black mustard seed, pepper, sugar and honey are also feature in the recipe.
The Dijon Mustard Liqueur was showcased in four signature recipes, take a look below.
Bloody Mary/ Red Snapper
25ml Mustard liqueur
25ml vodka or gin
100ml Tomato juice
3 dash Worcestershire sauce
Pinch salt and pepper
Garnish with sage, chive & caper berry
Mustard Champagne Cocktail
30ml Mustard liqueur
Top with champagne
3 dash Angostura Bitters
Sugar cube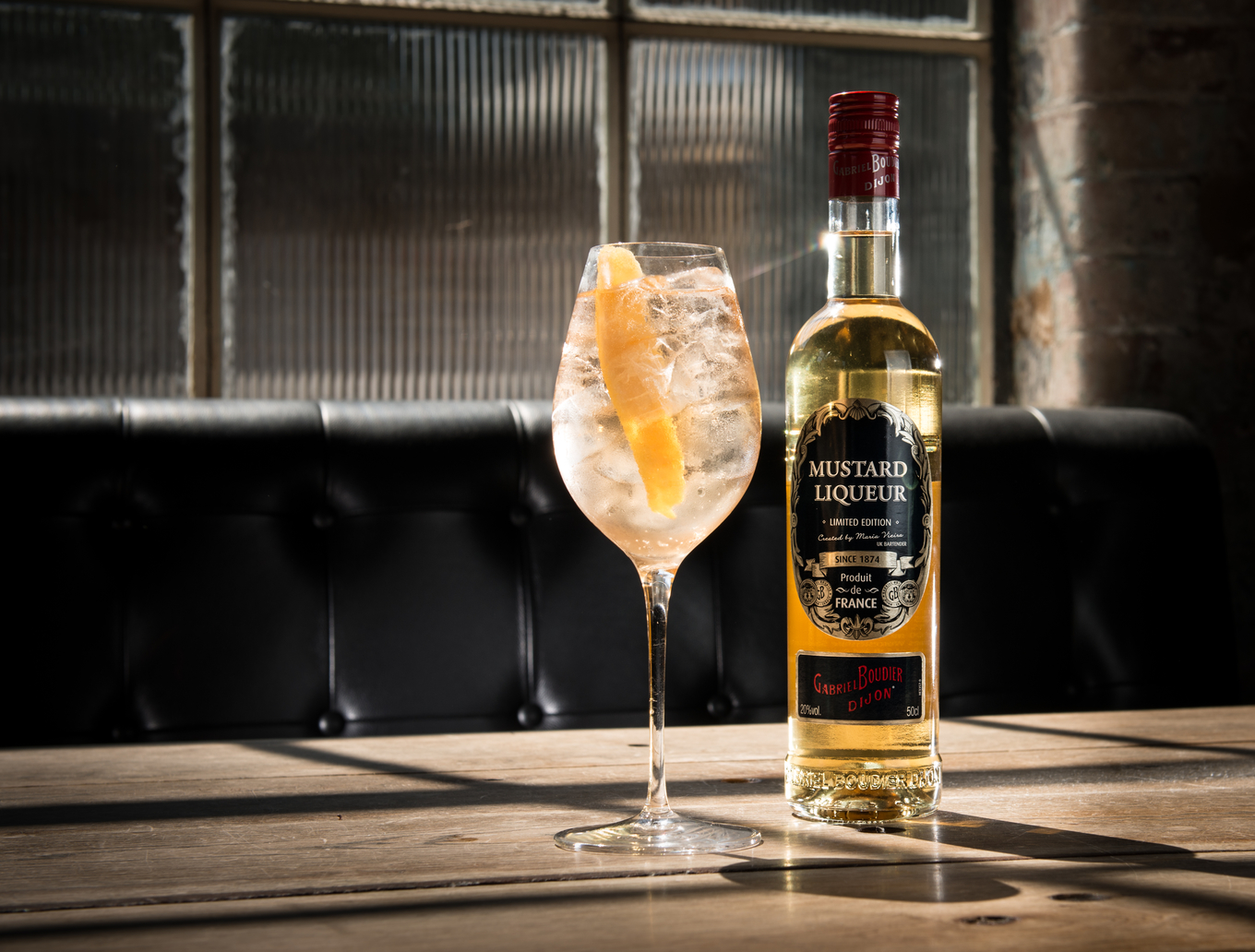 Mustard Spritz
30ml Mustard liqueur
20ml Oloroso Sherry (fortified)
Top with Prosecco & Soda
Garnish with a Grapefruit twist
Mustard Collins
50ml Mustard liqueur
20ml Lemon juice
15ml sugar
Top with Soda water