Παλαίωση: No age statement
Χώρα παραγωγής:

Mexico
Launched 1996, this blanco 100 per cent agave tequila is un-aged - merely rested for a short period in inert containers before bottling.
It is presented in a rounded, squat, clear bottle with a creamy-white wooden screw cap.

Αξιολόγηση
Η γευσιγνωσία έγινε στις 19/11/2011
Μύτη:
Peppery, mineral nose with zesty lemon and pink grapefruit, subtle yeasty, pastry aromas.
Στόμα:
Clean, mineral palate with fudge, pastry, delicate herbal flavours and faint citrus/stewed vegetable.
Επίγευση:
Long, dry, clean, fresh finish with vegetal notes and spicy black pepper finish.
Product Information
Barcode UPC: 7 506064 300160
Bottle Size: 700 ml
Closure: Natural cork stopper

Περισσότερα για το Don Julio Blanco
Οι κατηγοριοποιήσεις και τα είδη της τεκίλας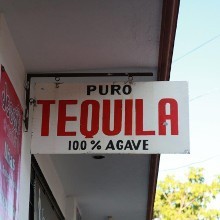 Οι βασικές κατηγοριοποιήσεις της τεκίλας είναι δύο: Οι mixto και οι 100% agave. Αυτές οι δύο